I should perhaps start with the first picture I took when my feet touched Belfast ground. There was, as I mentioned earlier, a cabbie waiting for me, holding up a sign with my name on it. Like in the movies. BEHOLD:
On my first weekend here, I took my first trip to my beloved quilt shop and of course took a few pictures of the shopfront, the shelves, and of course the fabric I bought, which immediately became a part of the production process for "The Pond". You shall see those pictures now: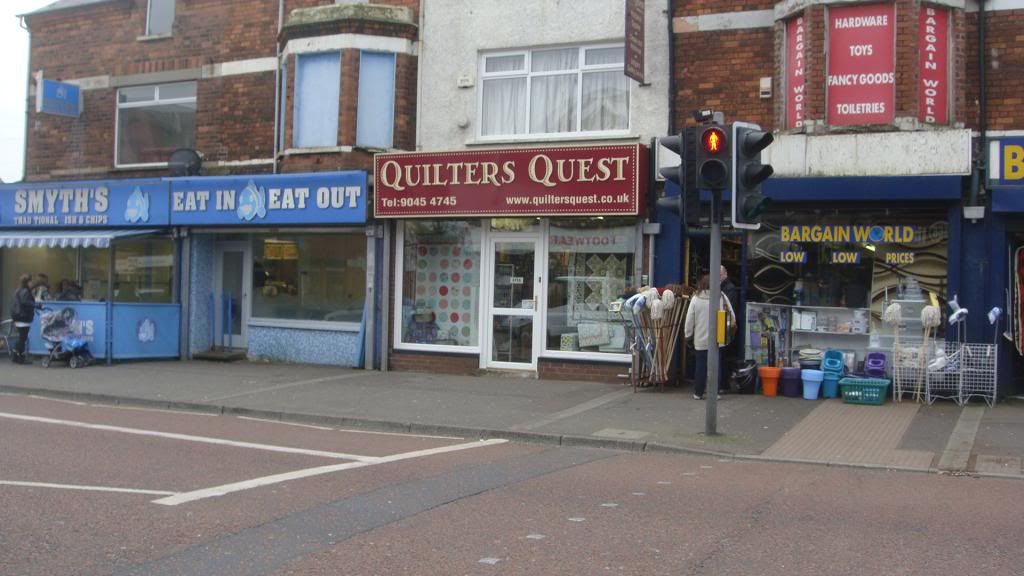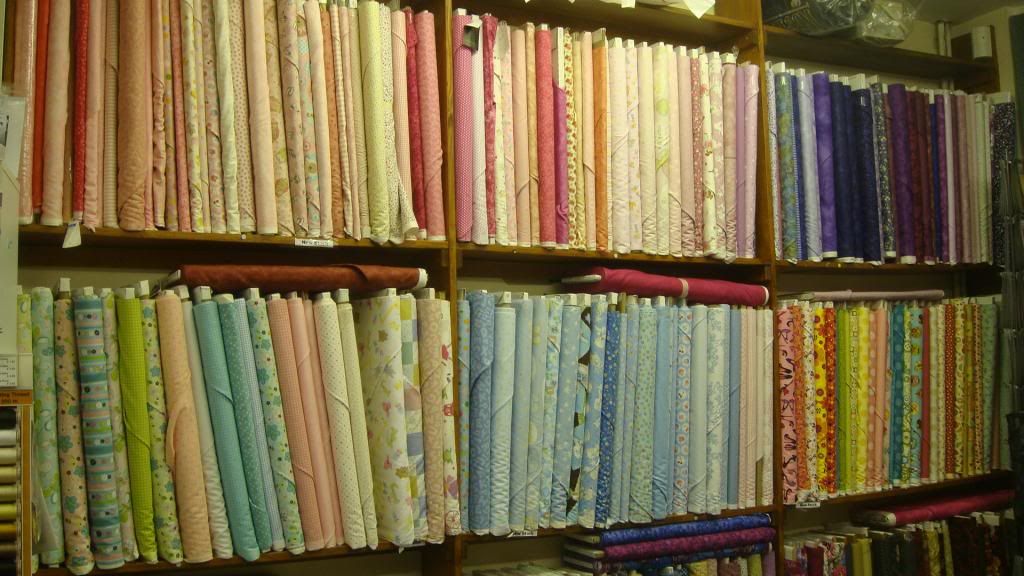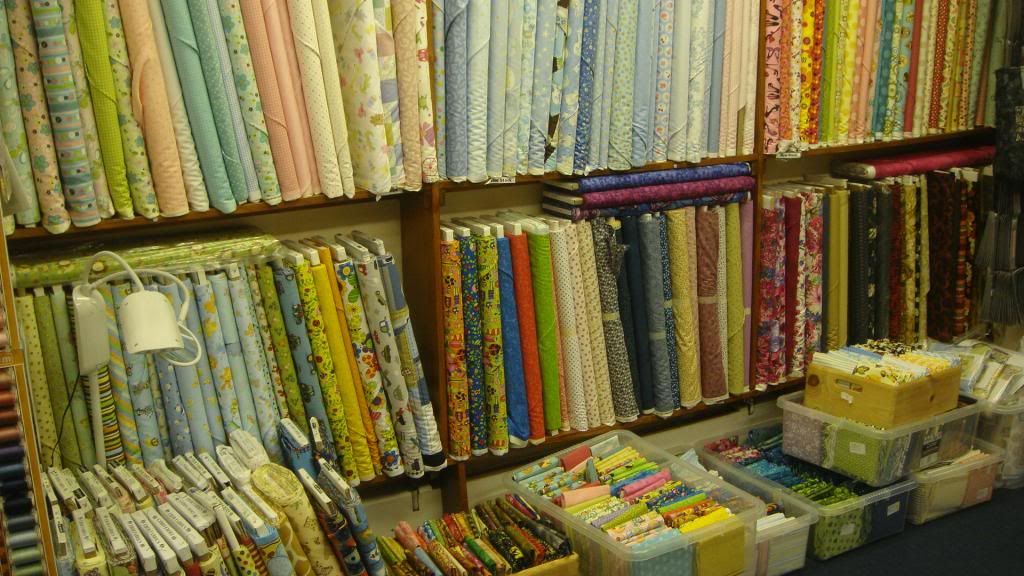 In May, my Mom came over here to visit me for my birthday, bringing along my friend and her boyfriend, as well as her own best friend and her daughter. We had some great days. On the friday they were here we went to Titanic Belfast and afterwards, my Mom had a little date with the big fish. Here she is A) preparing the big fish to be kissed and B) KISSING the big fish.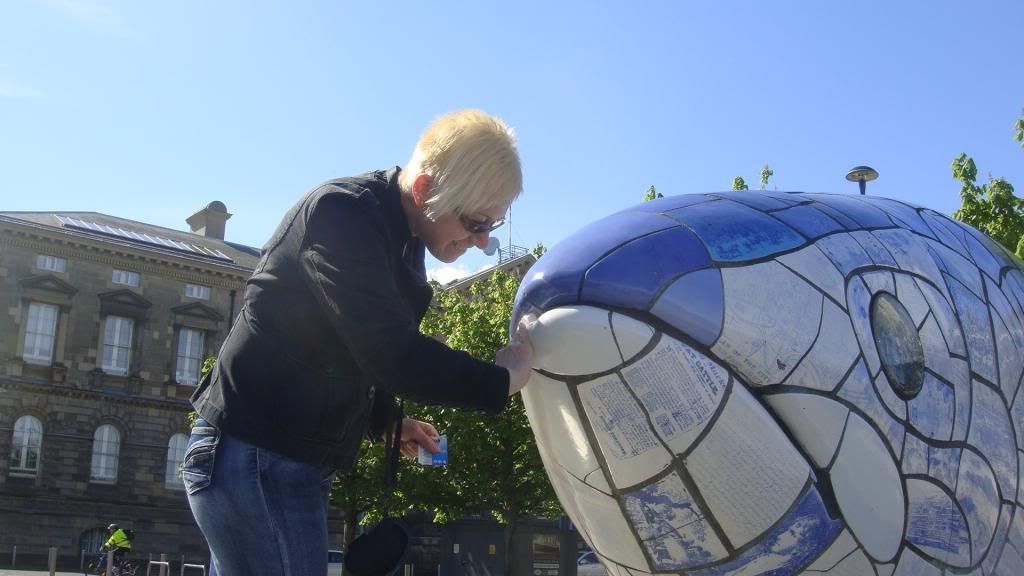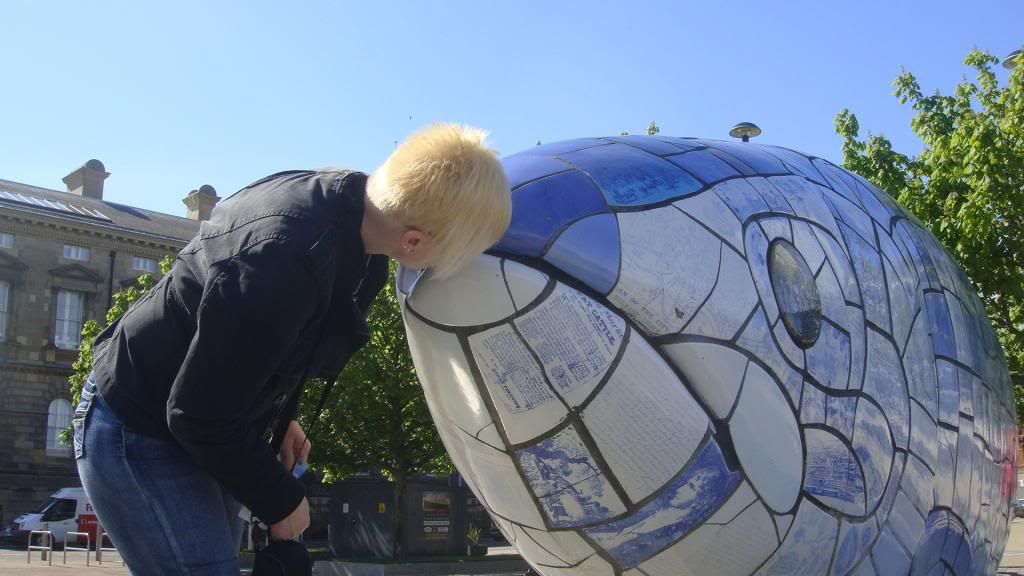 On Saturday, we did a City Tour of Belfast and went shopping, and in the afternoon I saw "Star Trek Into Darkness" with my friend. Sunday was reserved solely for the Causeway Coast Tour which brought us across some marvellous landscapes. I will not comment on each one of them seperately, but I think some of them turned out quite nice.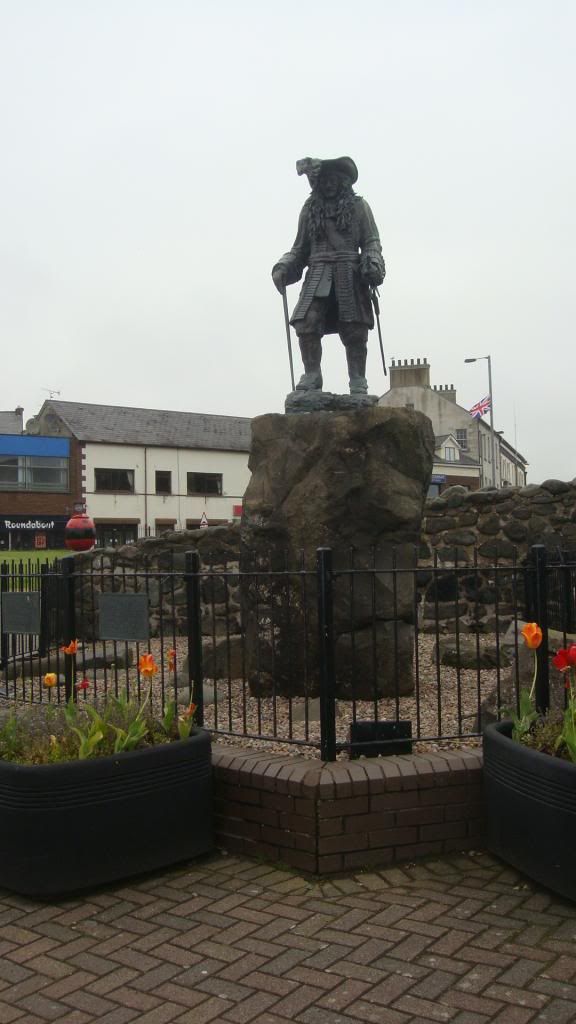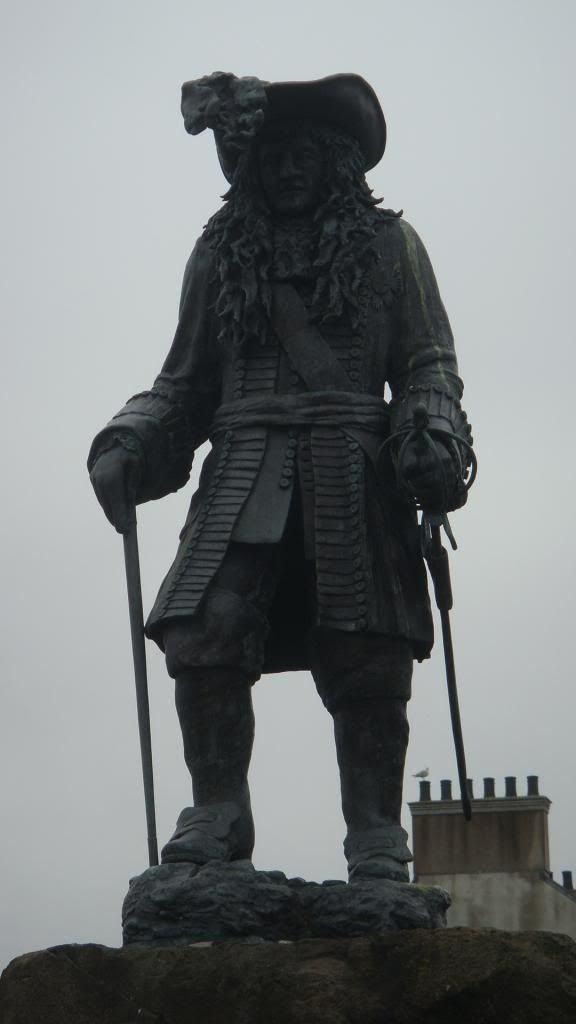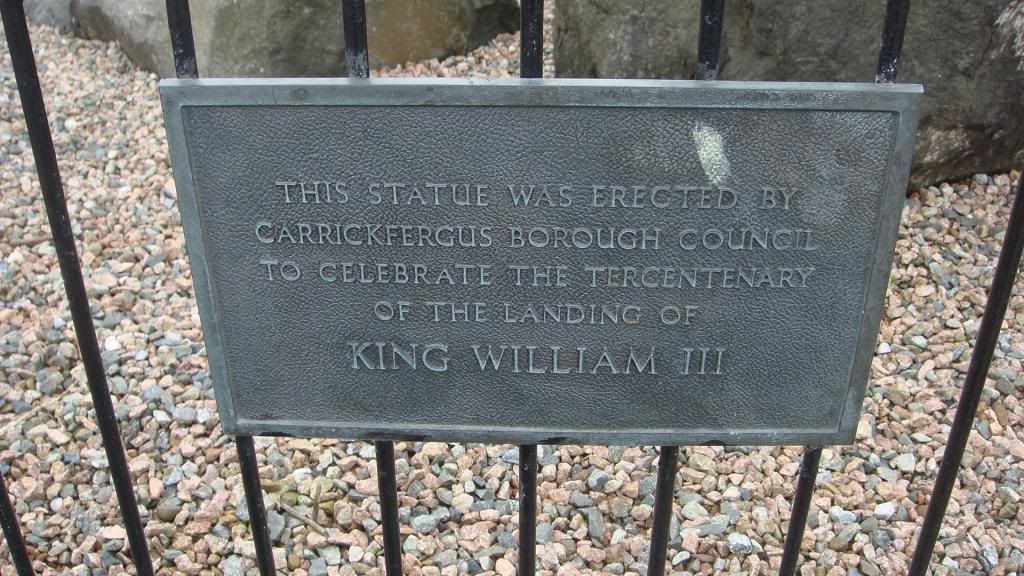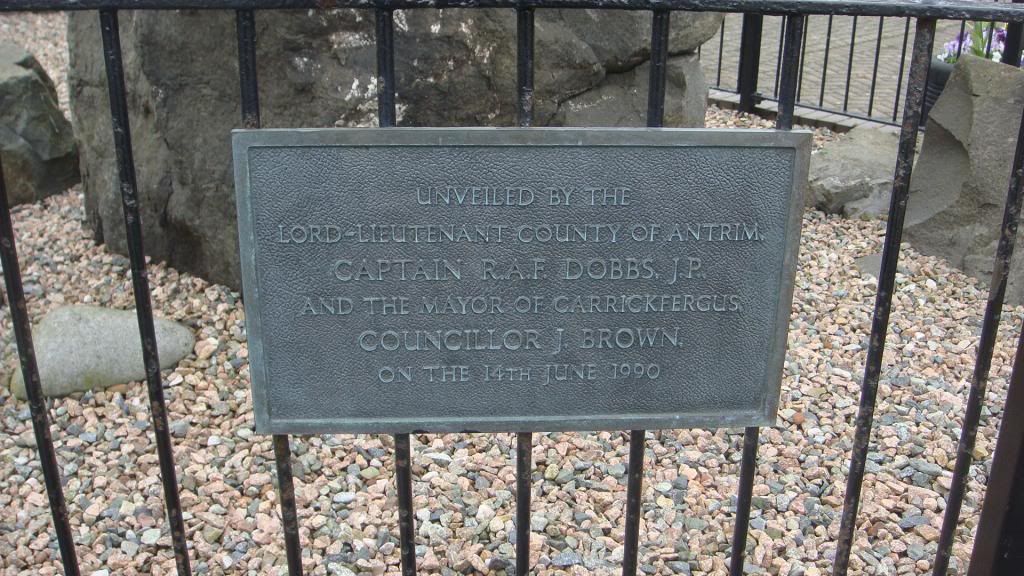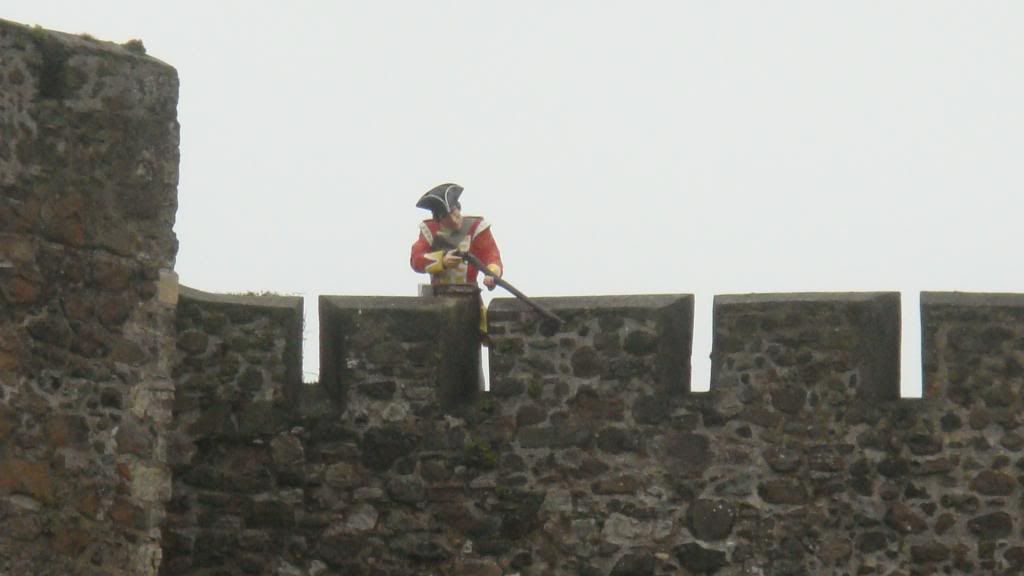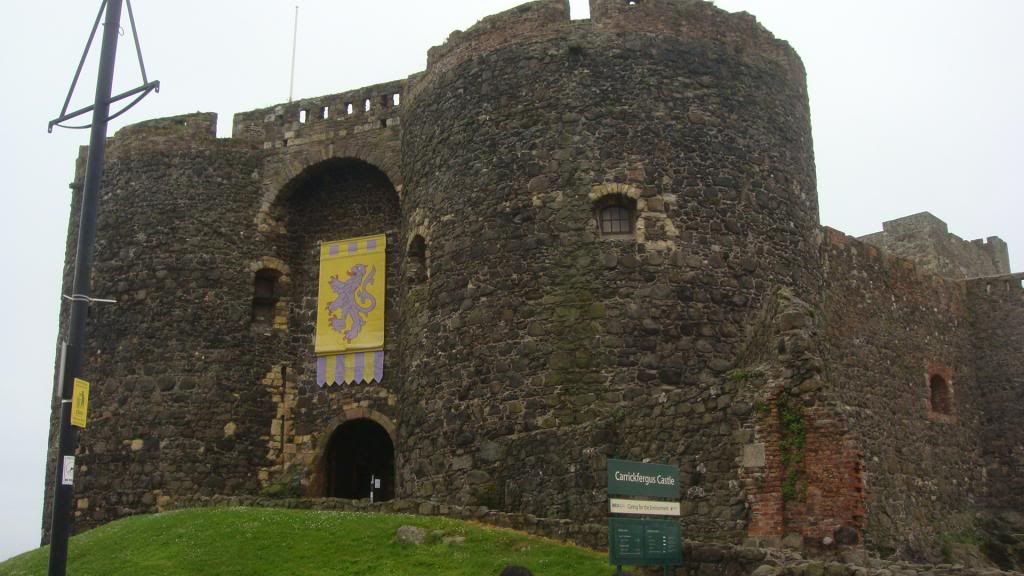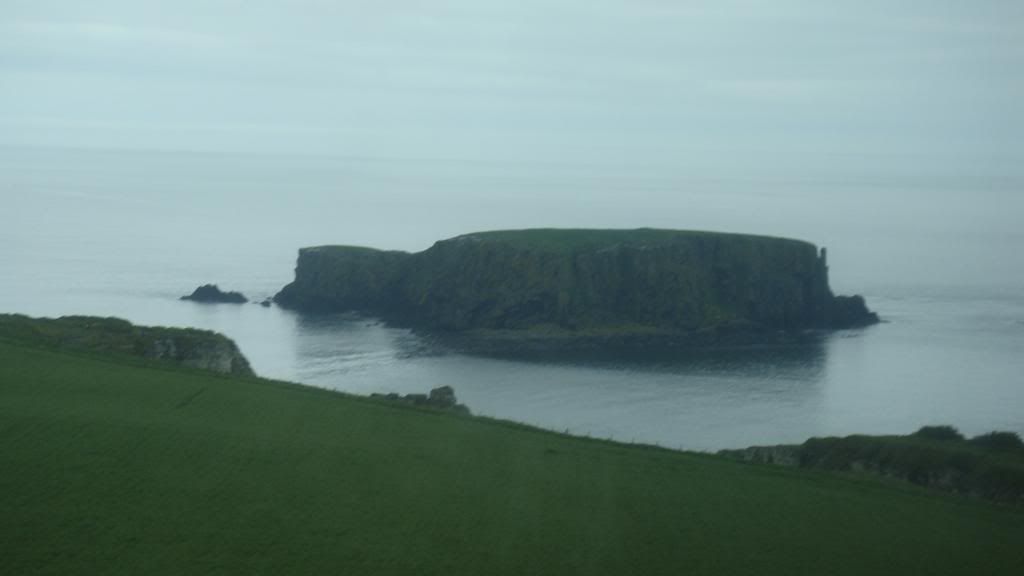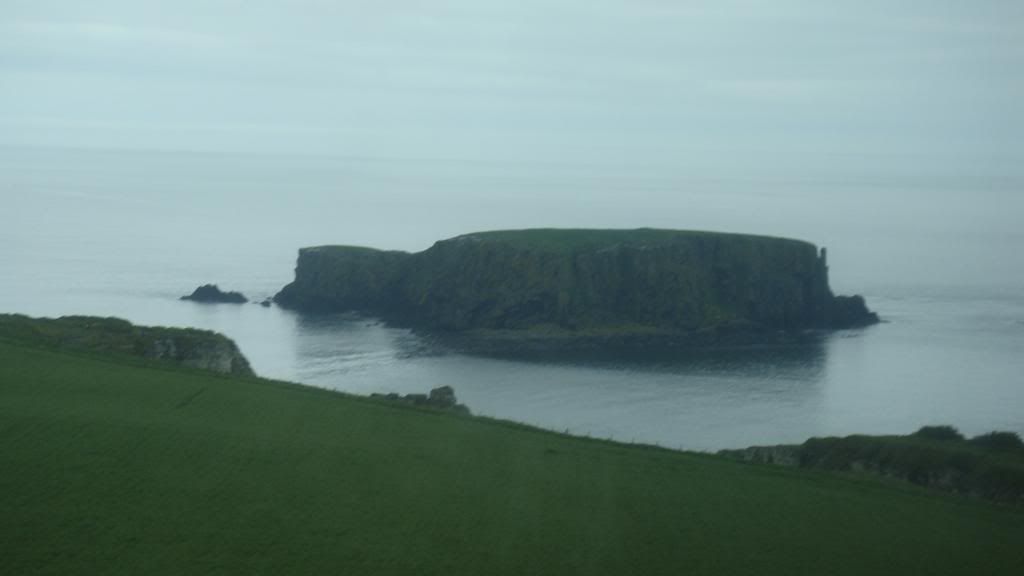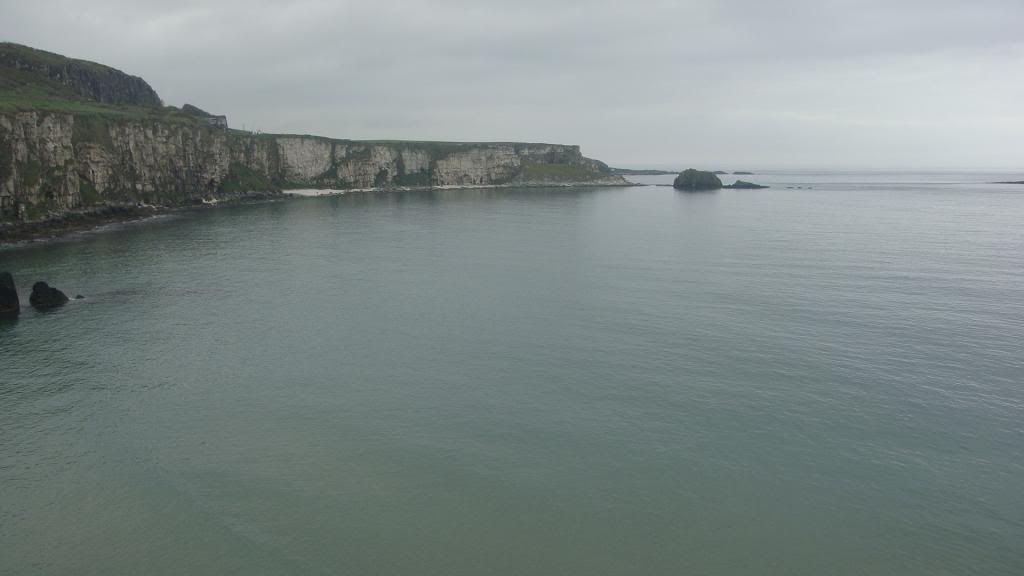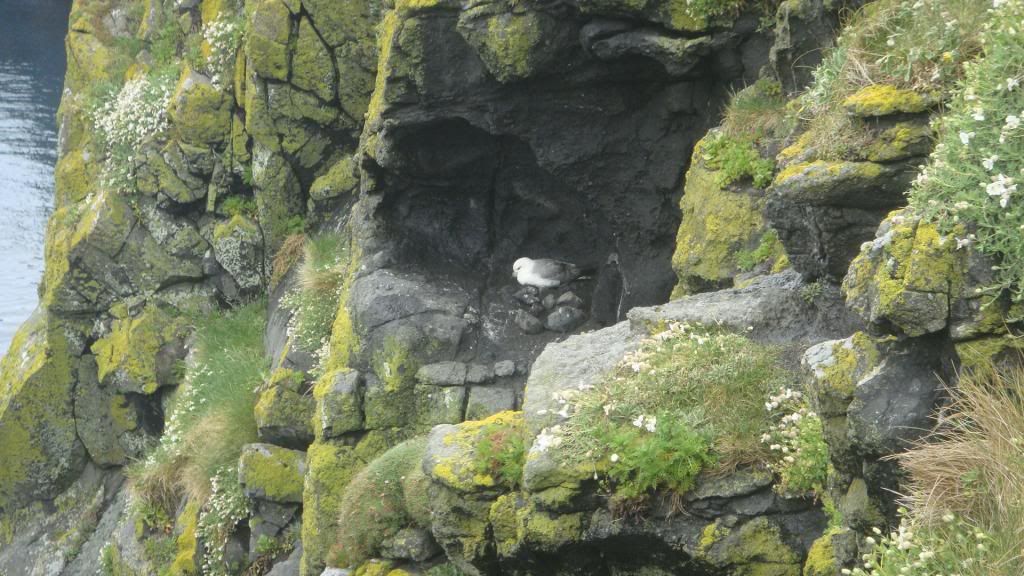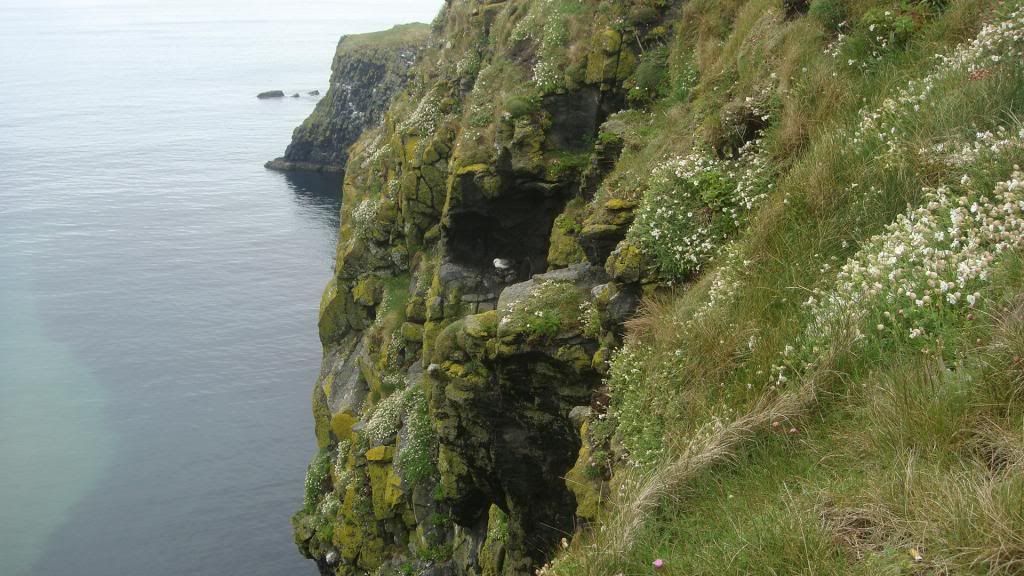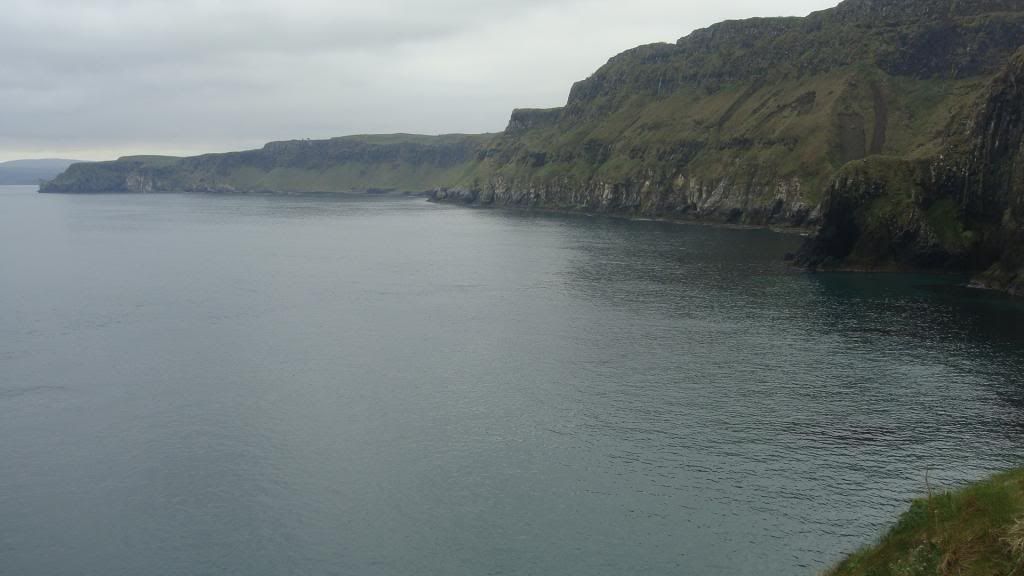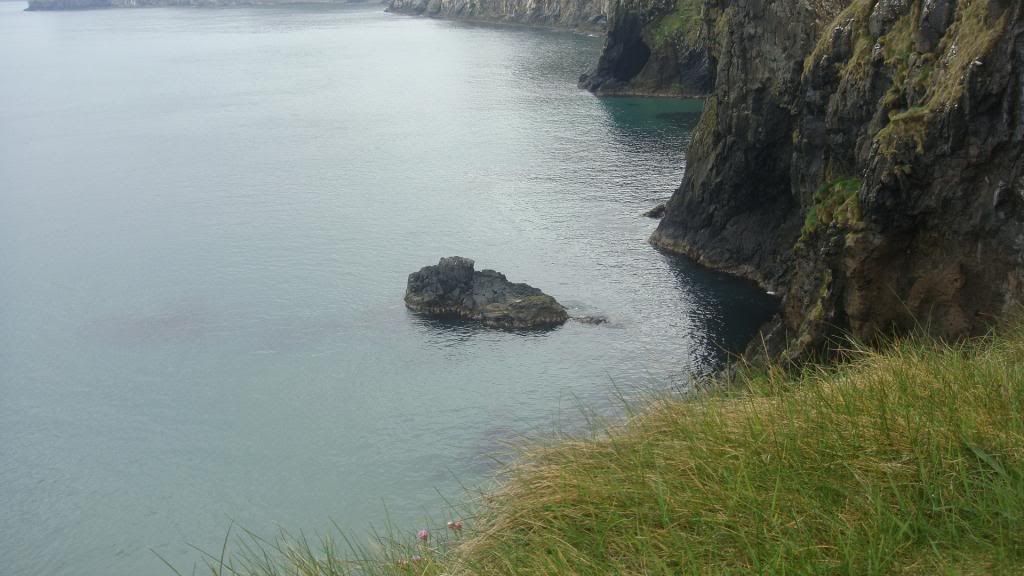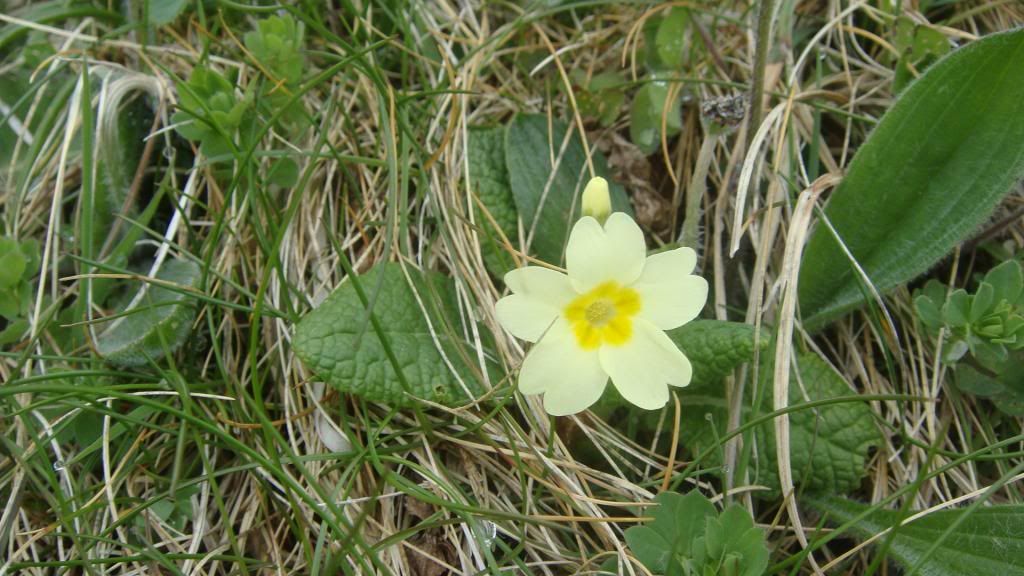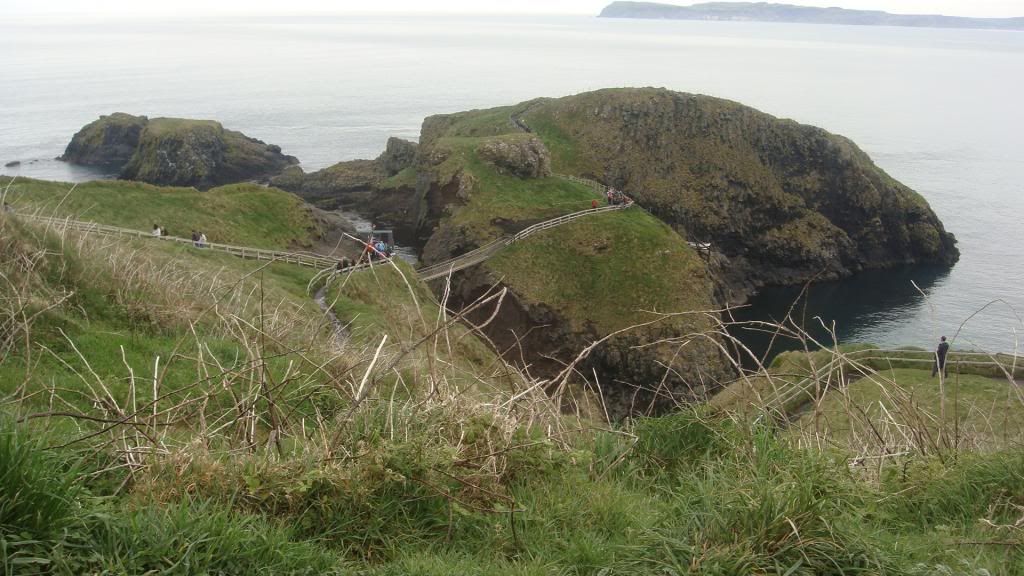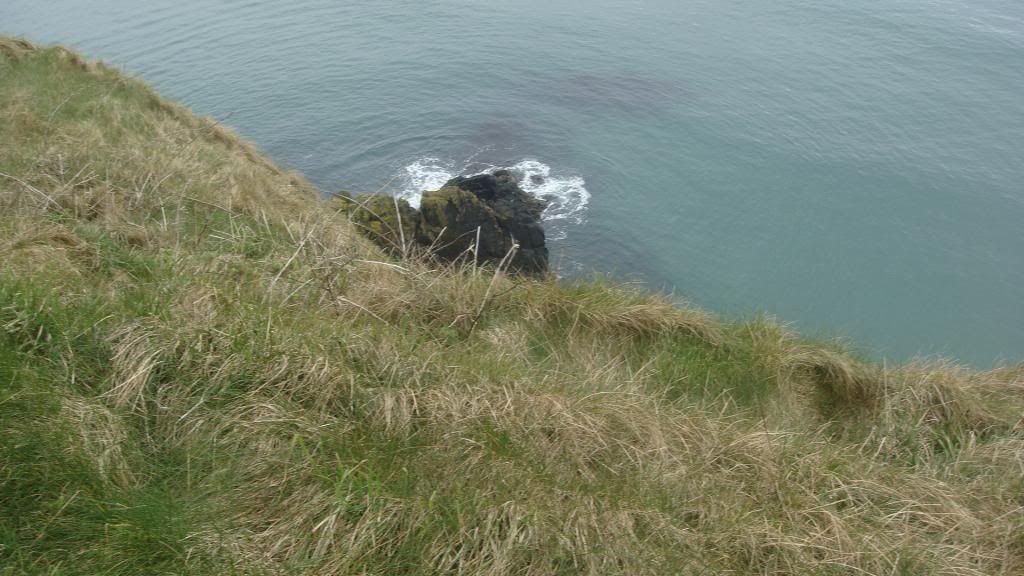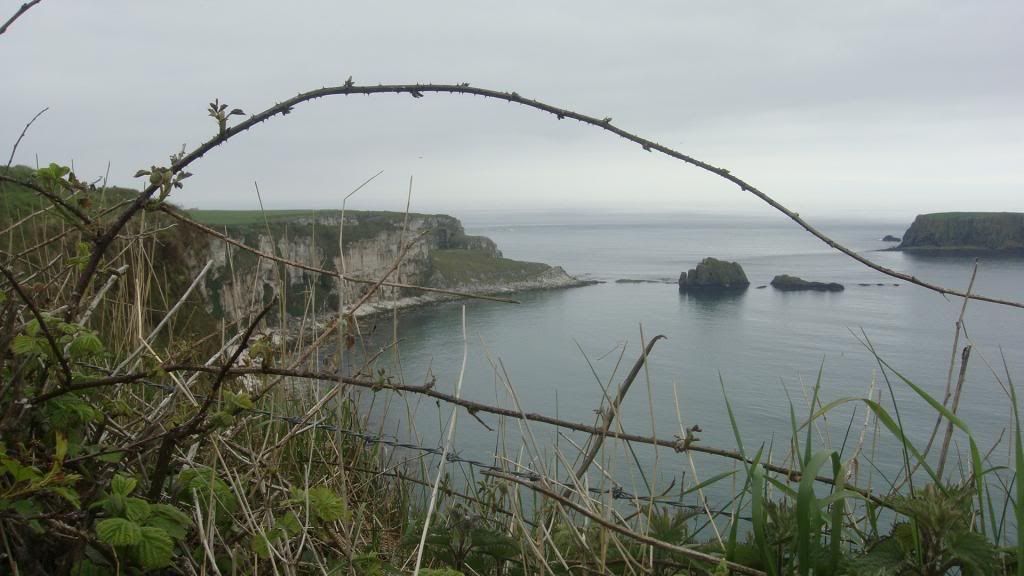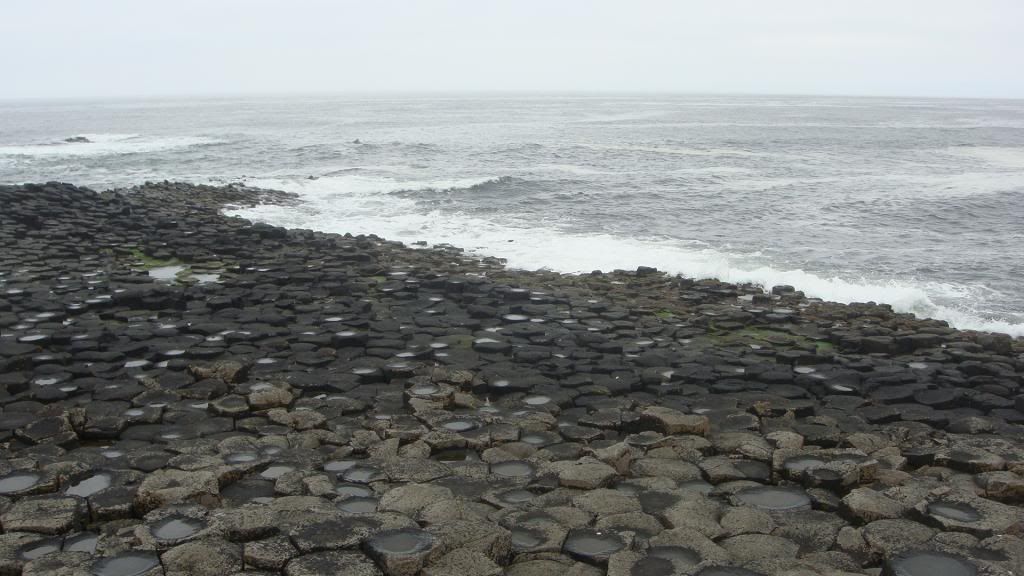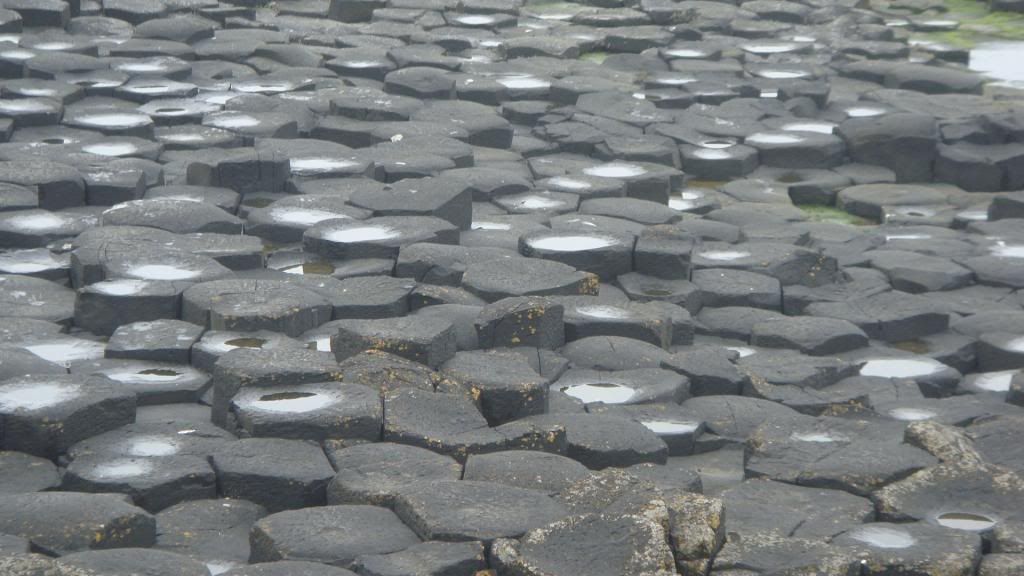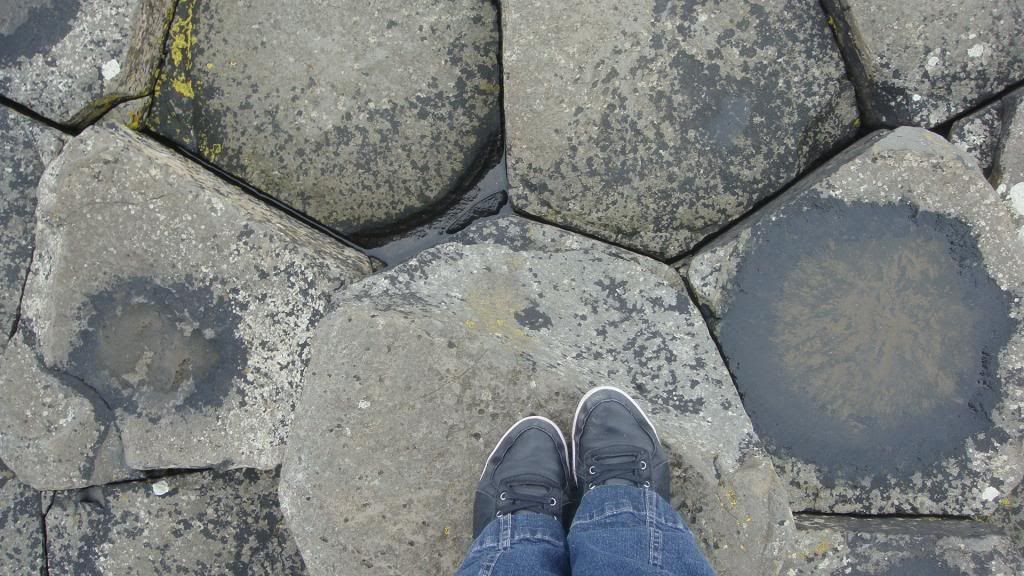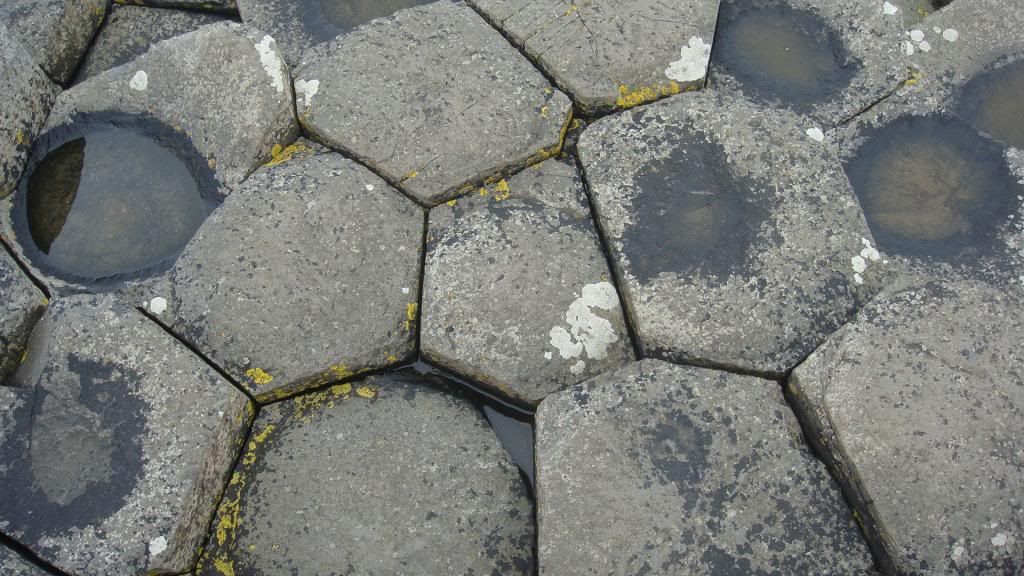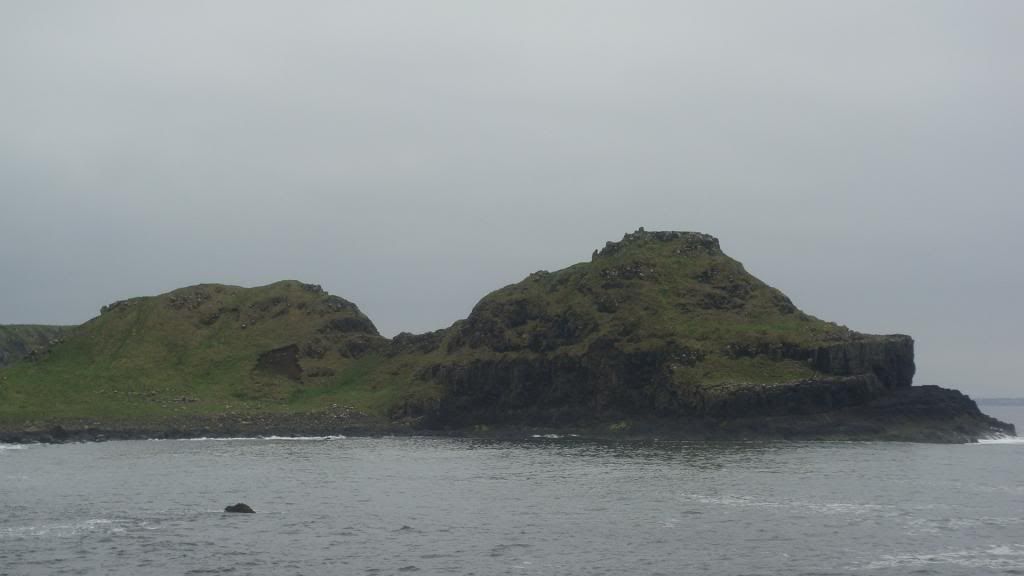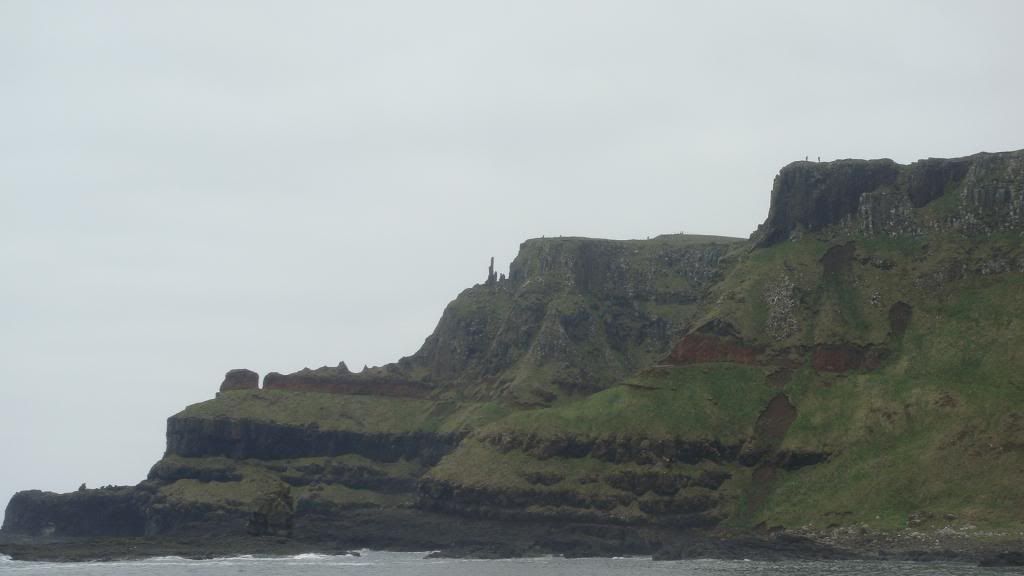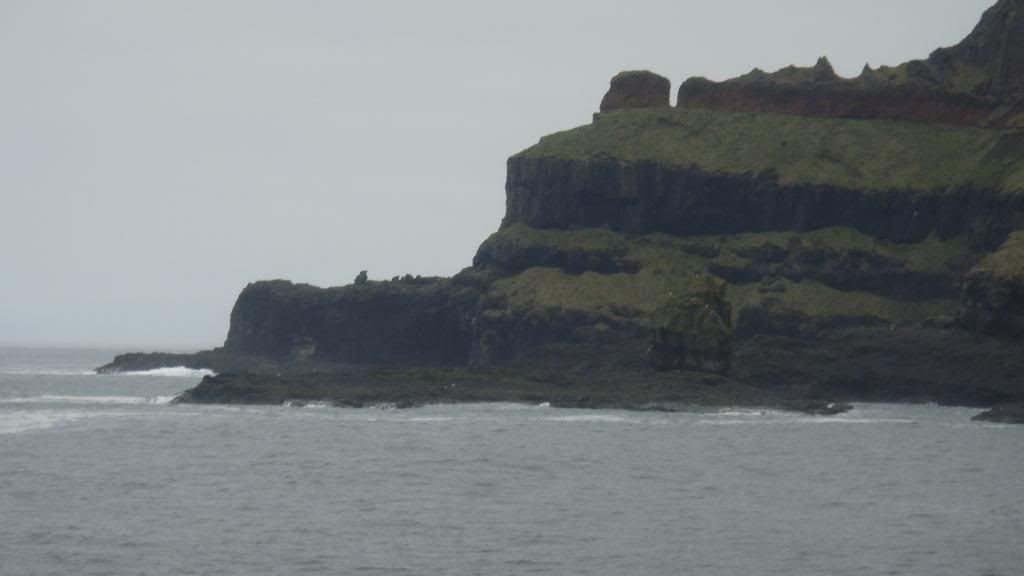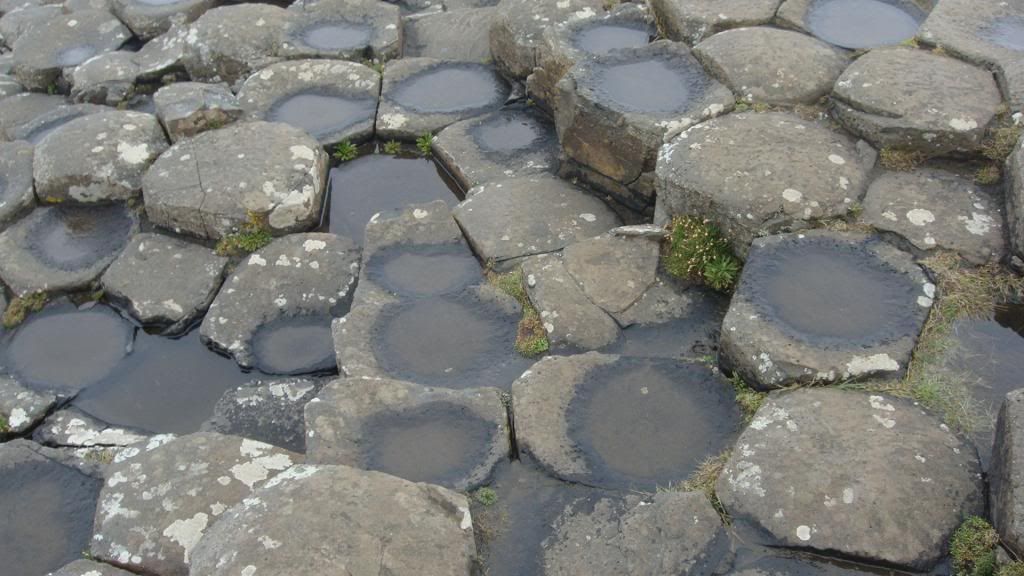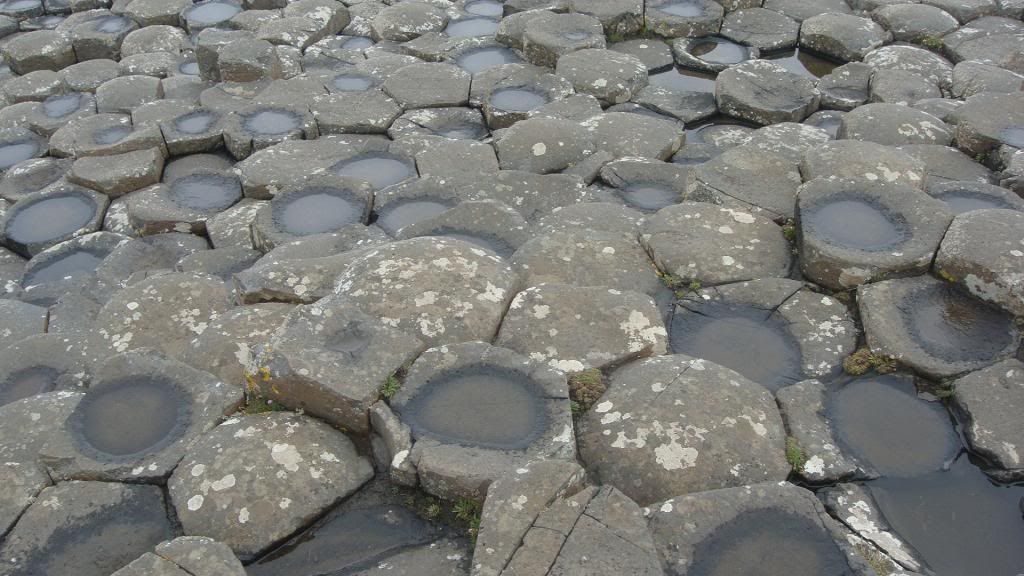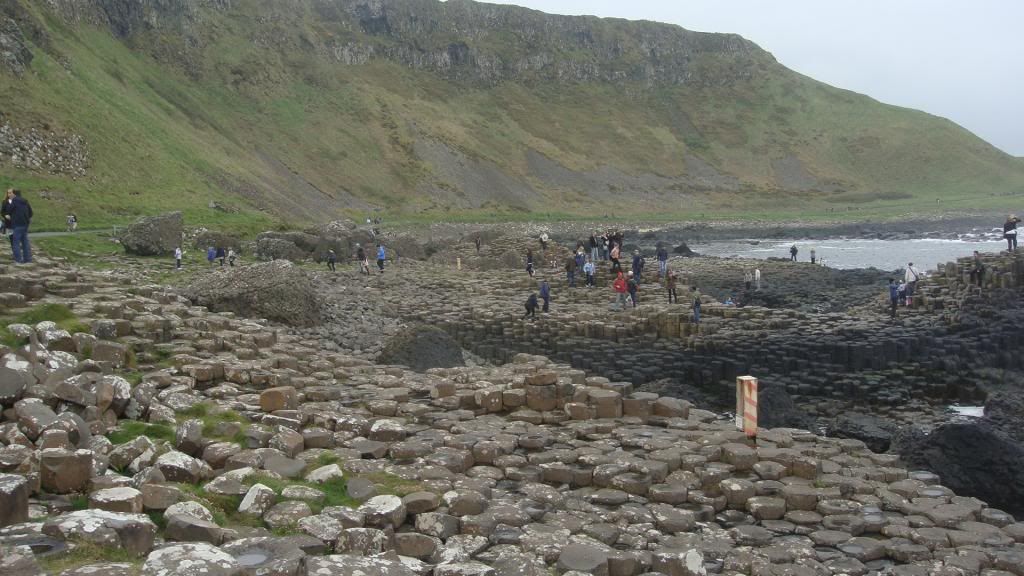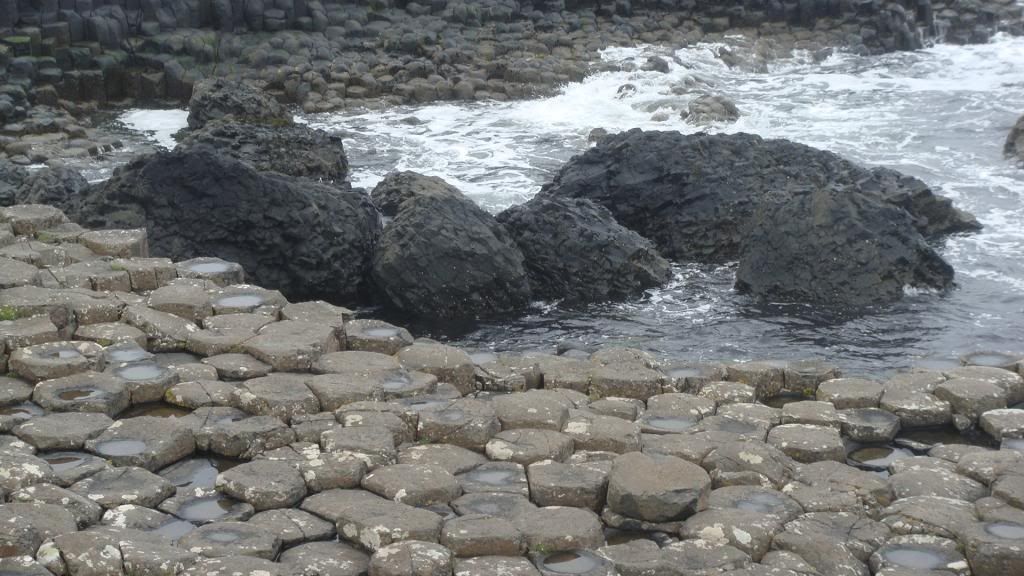 About two weeks ago I went out with a few other german girls, and one of them was a smoker who came back from one of her smoking trips outside with three guys trailing behind and was like "Hey, look at those german sailors I found!" The end of that night out was that we had to show them the way back to the docks and had a beer with them on their german navy ship:
Work on "The Pond" progresses pretty well, so here are two pics of the box I keep it in. The first one is from early May, after I had finished basting all the hexis, ironed them, and sewn the first few together. The second is from today, with 632 hexis sewn together in pairs. This basically means that I'm slowly approaching the end of the first stage of assembly, and after that I will sew the top together in quarter-portions, which I will then put together to make the whole top. And the rest will go into the matching pillow-case...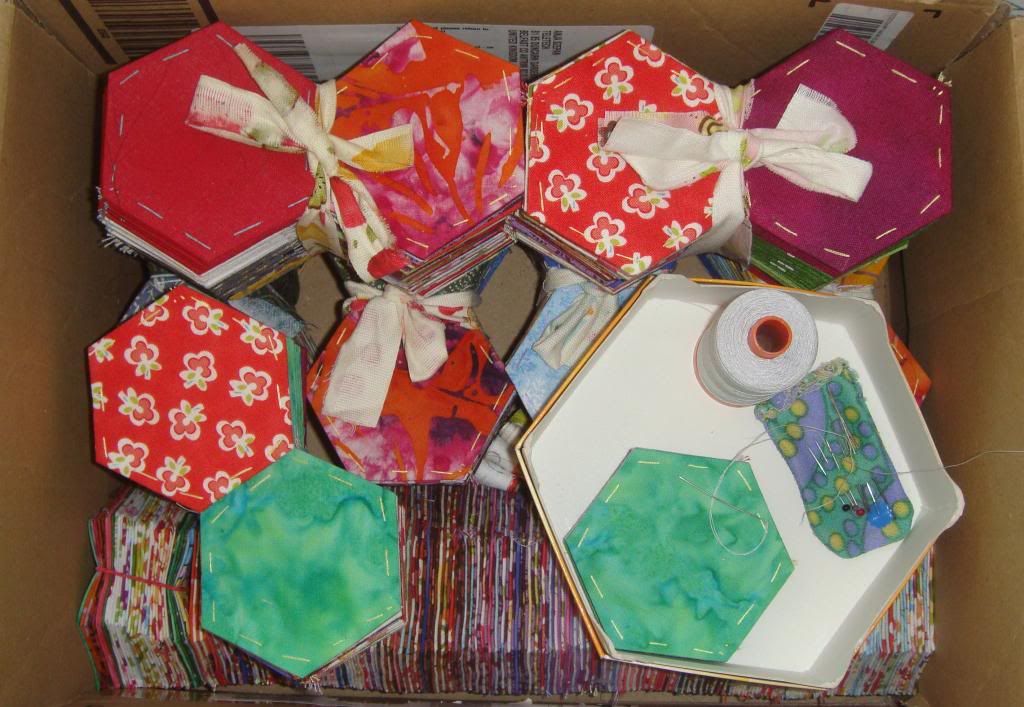 I ordered an awful lot of awesome shirts since my last post. I love them. These are the ones that have so far arrived (five are still on their way or have not even shipped yet):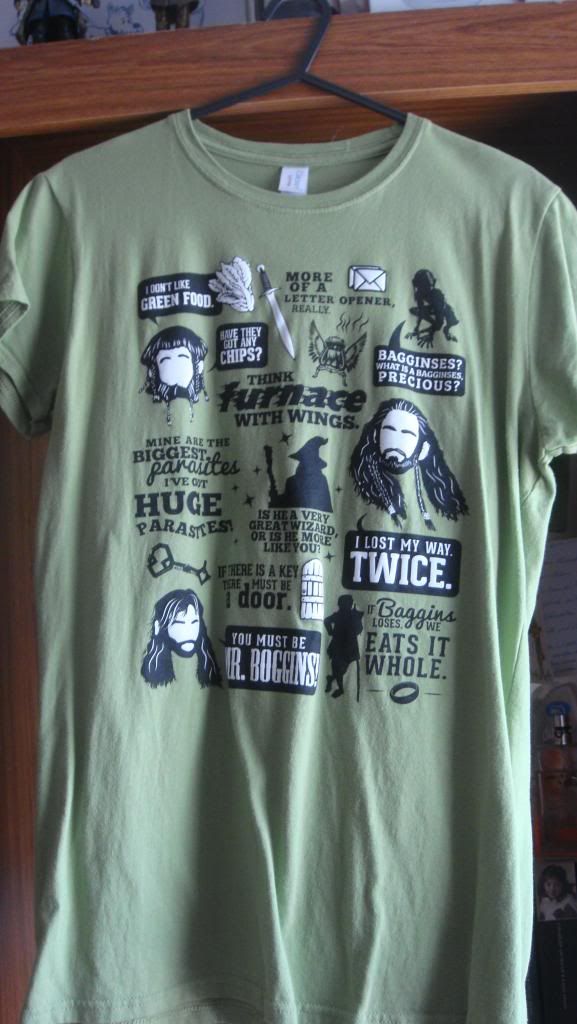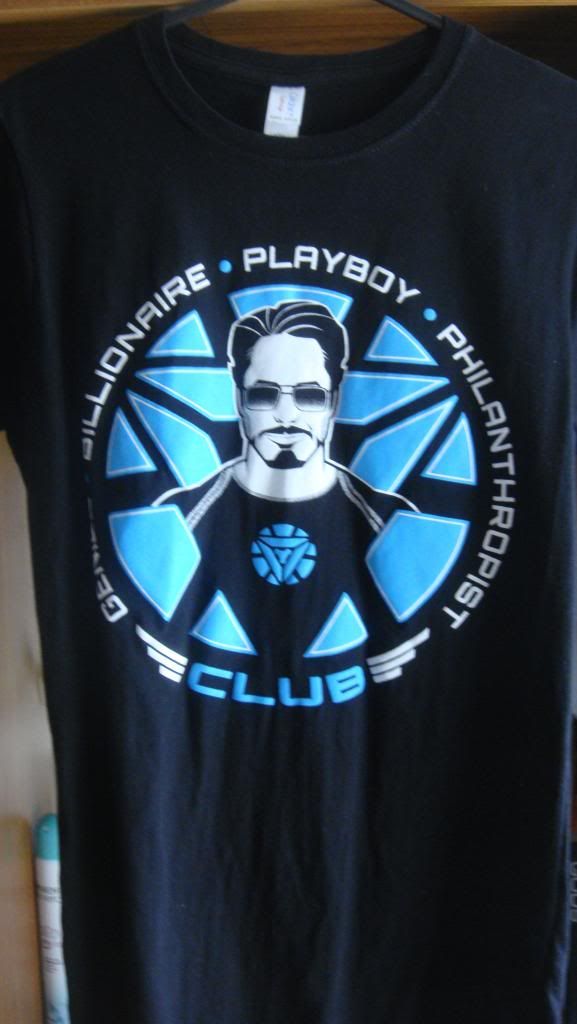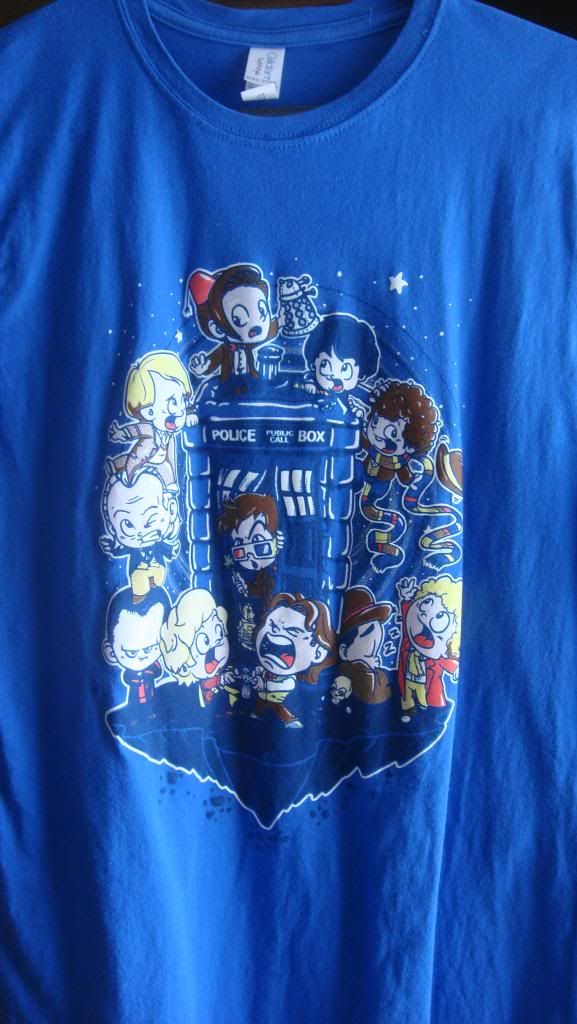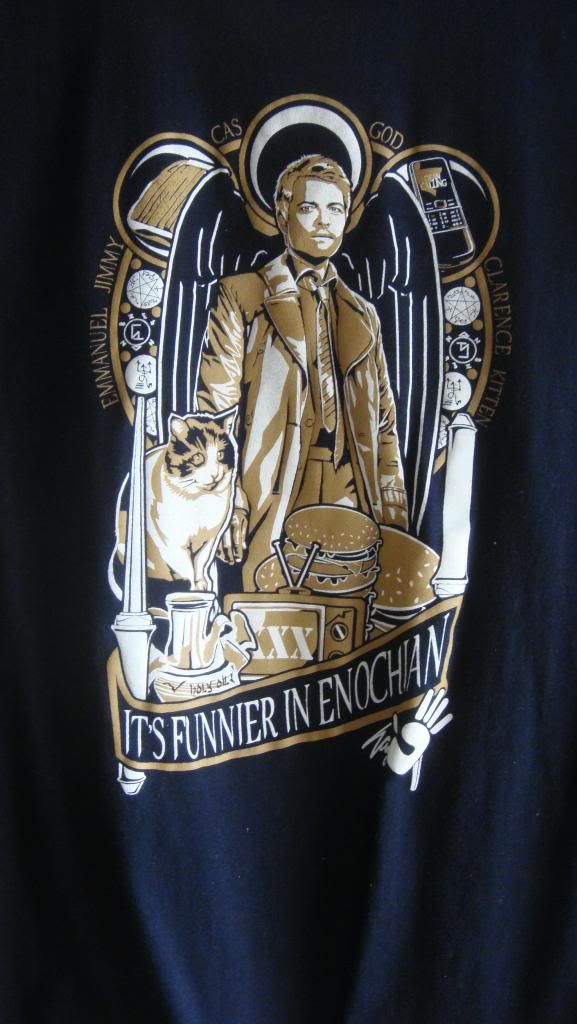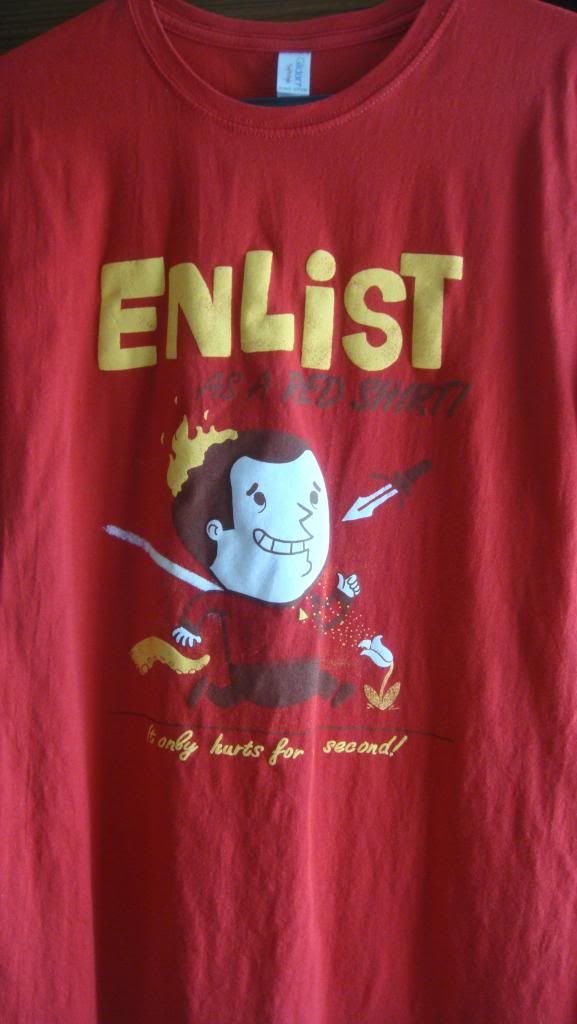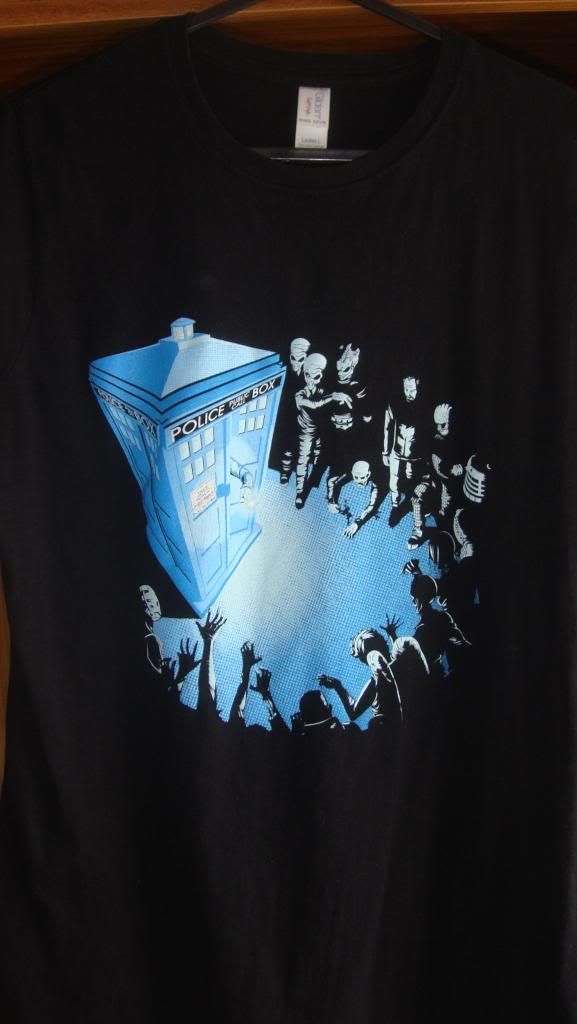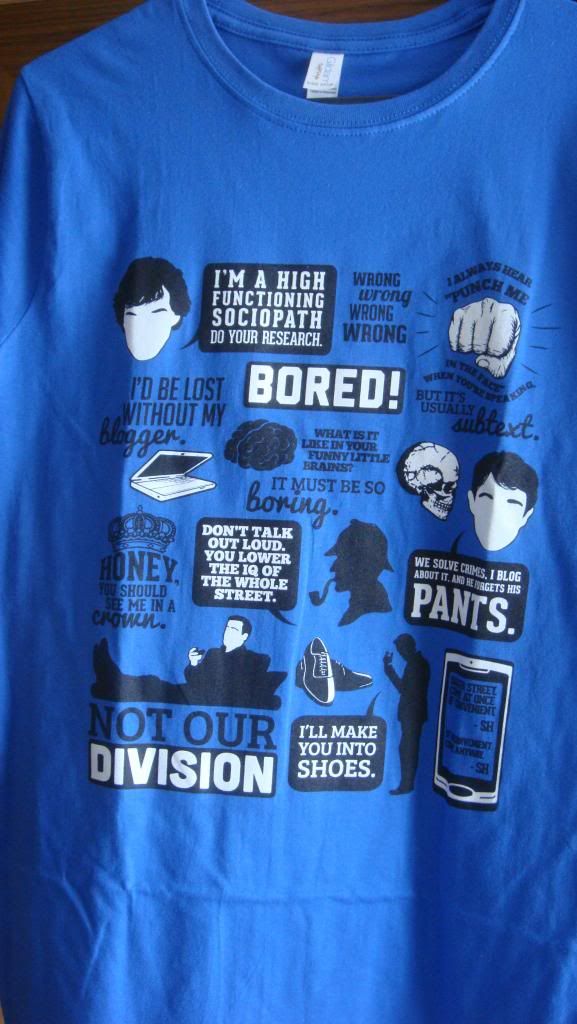 Yesterday I went to IKEA with a friend because she needed some shelves and decorative... stuff. I purchased a set of dishes for myself, which I am going to keep in my room, because I am sick of never having dishes to use. They have a nice aubergine colour. It was quite an ordeal to get the shelves (one of which we grabbed from the bargain corner, so it was already built...)into the taxibus we took to her house, let alone carry them all the way to the very top of the house into her room. And then we still had to build the second one. Which wasn't exactly a party either. So it's basically a good thing that, once we had everything upstairs, we decided to take a little walk to Tesco to grab a bottle of wine and a few messages, to use the wine glasses we bought a set of, half of which she kept, and the other half is now with me. Anyway, it was exhasting but fun (my arms still feel a little jelly-ish) and we both got what we wanted. These are my dishes, just for your knowledge. The colour is actually much darker, damn the light...
Actually, I have loads of other pictures still to post. I went to a Josh Groban concert in Dublin on June 23,but I am quite done with writing today, so I will spend the time I have this week composing a decent length text about the experience, one that does it as much justice as possible, and garnish that with the according pictures to be posted here next weekend. I simply can't do it today anymore.
I have been doing some writing on the POP 2008 sequel, but still nothing that is postable, since I have problems finishing the fight scene. Those are just not my favourite thing to write. But I will do my best to finish that till next weekend as well.
This shall be the end of this post.
Live long and prosper,
Sarah
I kept promising pictures were to follow over the last few posts, and today I will fulfil this promise. That means there will be less blah and more visuals today.

And "Project A" is back on track as well... I'm still trying to decide whether to use solids, or maybe go for batics instead... I'll check with my quilt shop of choice... Maybe they even have Kona solids... Have not looked for them yet... Shame on me, really!

That's it for now, just wanted to give you guys a quick update.

Live long and prosper,
Sarah
No worries, I'm not about to kill myself... I merely finished basting the last Hexi for "The Pond" today, at 11.57 a.m. local time in Belfast. so that was a pretty good feeling. took me 2 3/4 months, but hey... I did it. Now, I'm all up for starting to sew them together, but that will have to wait 'till the weekend, because I want to iron them first, and that will be done at a friend's place because we do not have an iron I want to use, and I'm not buying one for that... Though I already have the next, massive hexagon quilt in mind, and pretty much planned out, and for that I should probably buy one... "The Pond" has a mere 900 hexis, but that other project has almost 10500, and no way am I going to iron those at someone elses place. Especially since I won't make all of them before I start sewing them together... I'll start that in bits, conveniently part of the pattern... But more on that another time...
So, what can I say?
Since I arrived arrived here in a slight drizzle I have probably cried enough tears to supply a village in the desert with water for a month. I know perfectly well that I am nearly 24 and should make the step and leave home anyway, but I just do not feel ready. I am very attached to my home, my town, my people there, which is why I am quite determined to go back to Germany as soon as I possibly can. 'Till then, I'll just bite the inside of my cheek and deal with whatever comes my way as best I can. And make the most out of the time I have to spend here.
Most of my ongoing UFO's (crafty) I had to leave in Germany. OK, actually all of them. The only thing I brought here is my stash of knitting needles and crochet hooks, and an initial kit for what is going to be my first solid attempt at quilting. I might have mentioned before that the EPP-bug has bitten me, and I still feel it strongly, so my work on what I call "The Pond" is progressing fairly well. I brought just a few patches of fabric, a little thread, five or so needles and 120 hexagon paper templates with me from Germany and started basting on my first evening, but now, 2 1/2 months into the project, I already have 857 hexis basted, fabric for the last 43 at hand, all remaining paper templates printed and cut, and I think the thread I bought on my second week here when the one I brought had run out should suffice for the rest of the basting I have to do for this one. I have found the most delightful little quiltshop here in Belfast, and I go there every weekend to supply my newfound addiction to fabric. I always end up buying 3-4 different half metres of fabric, half of which goes to making 30 hexis for "The Pond", while the other half goes towards my slowly growing stash of fat quarters. Furthermore, although it is currently moonlighting as a Capsickle, "Project A" is anything but forgotten. If I find a nice, UK-based webshop selling Kona solids, I might be tempted to buy all the fabric I need for it here. Otherwise, I'll probably just end up buying a whole bolt of white cotton and dye it every shade I need once I get back to Germany. I might dye fabric for the backgorund myself anyway, so why not go all the way? But for now, I'm well occcupied with "The Pond" and the other project I started since I'm here.
What? You want to know what that other project is? Well, then... Before I left, I saw a pretty sweet Pullover in the german issue of "The Knitter". It was a men's model, and the front body was knit in Entrelac-technique, each square cabled in itself. I thought it might be a nice present for either of my male relations, but it is by no means a beginner's project regarding the Entrelac, so I started practicing with a leftover ball of yarn. This turned into a scarf I gave to my dad, and since I liked the technique a lot, I started a blanket with it. I'm using Sirdar's
Hayfield Bonus Chunky
, buying it in various colours as I go, without a certain colour scheme. Each square has 15 stitches in width. And while I was knitting on this blanket, it came to my mind that the yarn is actually a near perfect substitute for the recommended yarn in another project I've been planning on making for a long time. Do you remember the
Yggdrasil Afghan
? Yeah, that's the one. I want to make it so badly, I am busy saving up money to place an order for enough balls of the yarn to last me through the project. And possibly through a second one, since a friend of mine kind of ordered one from me. But he also wanted a TARDIS-quilt, so I might make him pick. Or give him one as a present when I can finally afford to visit him, and the other when he afterwards come to visit me. So that would probably give me a few years time.
Yeah, so I basically try to mend my broken, homesick heart by doing crafts. Oh, right, and by buying Doctor Who merchandise. There's a quite big box from amazon in my room's corner, and it contains my TARDIS teapot, my TARDIS mug with lid and my most recently bought TARDIS cookie jar.
I also watch Doctor Who when it's on. That basically means that I spend Friday and Saturday evenings watching Doctor Who before going out (or not), and Sunday evenings around 9 pm Channel 5 airs the 2nd Season of "Once Upon A Time". Other than that, I am rewatching Phase 1 of the MCU. A lot. Like, when I'm finished watching "The Avengers" I just start again. Or start the MCU right from the beginning, with "Iron Man". And every now and then in between, I watch a few episodes of "Doctor Who" on DVD. You know, since I had not really seen Season 3 yet, and Season 4 only comes to the German DVD-market in June... But thanks to my friend's flatmate, I recently acquired Season 4-7.1, plus the Specials and animated episodes. Those will do for now...
What else do I do in order to not think of how much I don't approve of some things here, and being stuck here for at least 4 more months? Oh, I found a nice group of people to go to the cinema with, mostly on Tuesdays, since it's really cheap then. The first time we went, we watched "Jack the Giant Slayer", the week after that it was "Oz, the Great and Powerful", and this week we completely wasted our time and money by seeing "Springbreakers". Only because Anton, my Estonian flatmate, had read somewhere that there were Sex and Drugs in this one.
I'm looking forward to my birthday in May, since that's when a whole bunch of people I love is coming here to visit me! It's gonna be a blast!!!
Oh, and there's another thing. I've got a concert ticket for Josh Groban in Dublin, so I'm also looking forward to June, when the concert is... My annual leave from work for both, visit and concert, is already approved.
Regarding social contact... I get along quite well with the german girl that started along with me on my team, but I do not like someone else at all. That person just bugs me. My trainer, however, is hilarious. And Anton, living downstairs in my house, is great company to keep. He's working for my employer as well, but on a completely different project. He introduced me to quite some people from his project, mostly girls, and I like them all. One of them is Jessica, another german girl, who agreed to go see Iron Man 3 with me... Which we did last Friday. IT. WAS. EPIC.
On Saturday, I did some baking and then went to a birthday party in the evening. When I got home at 2 in the morning, I didn't want to go to bed yet, so I watched some "Dcotor Who", and it was around 4 when I closed my eyes for the benfits of sleep. I woke up three hours later with a terrible pain in my back and cramps. The end result was that I went to a little shop (yes, shops and supermarkets open on Sundays here) up the street around 8am, but they did not have what I needed, so I had to wait till 13 o'clock when Tesco opened to go get it there. And because I felt like crap and wanted to do some good for myself, I bought way too much crap at Tesco, and afterwards want to the cinema to see "Jack the Giant Slayer" for a second time.
So, that's basically all I have to say right now. Photos may pop up in some future post, I'm way too lazy for that now...
Yes, I am indeed still alive. I have not posted much since I am in Belfast because I basically felt like crap most of the time. Quite frankly, I still do, but since I'm having a day that is marginally better than most, I decided it was time to blog.

So... I finished the pair of socks I had started in December. Plus, started and finished another one, and also finished a third pair. I have taken those socks, apart from the first pair, with me to... No, later... I also did a few more Hexipuffs. I love them. They really are so cute and squishy-squashy. Just adorable. Pity I can't make any here in...

Ok, Ok, I'll tell you where I am. I'm actually in Belfast.
A friend (yes, that's you G...) posted on facebook that she had gotten a job offer here after uploading her CV on a certain website, so I put mine there too and BAM!!!! the very next day I got a call and was offered a position here. At first I was all happy and giddy, but then the fear kicked in. I was basically weeping all the time after that, and felt sick most of it. That lasted till, like... The day before yesterday? I was homesick from the very beginning, and I hate being homesick, because with me, that includes being literally sick.

Currently, I feel better. That is probably because I've set my mind on only staying here for six months tops, which is the time it takes until I do not have to pay the relocation costs to my employer anymore. And until then, I still have the plus sides of being alone in Belfast to deal with. Like there being a quilt shop on the other side of the river where I can dive into heaps of yummy fabrics, and get all the stuff I still need for my currently only project.
You see, I obviously could not take all my UFO's with me to Norn Iron, so I decided to start on something that has been spooking around in my head for a while. It is of course a quilting project. Since I had to scrap my original quilting plans for this year (I could hardly take all that fabric and my sewing machine to Belfast, now could I?), I thought I might just as well start on a probably solely hand-sewn project, which I decided to call (and I have mentioned this on facebook before) "The Pond". So far, nobody dared to make a guess what it might be. And I will be sure as hell keeping it a secret until it's done. Though I can hardly contain my happiness about it, since it's going to be AWESOME!!! But I will also make sure to take WIP-shots of it in various stages, and bug you by dropping hints every now and then.
So, where was I? Ah, yes, the plus sides of bein in Belfast. There's the quilt shop, and then there's the nerd-shop. There's a Forbidden Planet International store right next to my favourite mall, where I can indulge in my own and other people's geekyness... And buy Doctor Who merch... and other merch, of course. And comics, if they strike my fancy.
Then there's the fact that books are cheap as hell here. I only brought one book with me, my favourite, "Pride and Prejudice" by Jane Austen, and I finished it on Friday, so when I went into town yesterday I bought a new one. I wanted to read all the other Jane Austen novels for a long time now, so I went to the first Eason shop I found and grabbed a Wordsworth Classics copy of "Persuasion". And then I went to buy a Doctor Who mug. I needed a decent container for my tea. I'll also see if I can grab both of the Doctor Who travel mugs I've seen, since we're only allowed covered drink containers at work.
And I have the strong feeling I'm gonna have to send a shitload of teddybears from that Build a Bear Company shop in the mall home when I go back. I want to get at least four for myself. Probably five. And then I might get, like two, for my little cousin. One dressed in the most Irish clothes they have, and one in a Disney princess dress, and I might also get the according dress for my cousin herself to wear in the Disney shop. She'd be adorable in one. I went in there yesterday, and if my cousin had been with me, she'd have gone badass crazy. It was just too sweet and adorable...

Well, I think I shall leave you guys with all that to ponder now. I really don't know what else to say at the moment...

Live long and prosper,
Sarah
Ok, Ok, I know I'm a little late to say hello to the new year, but I just didn't feel the vibe to blog earlier in it... Each time I sat down in front of my screen and keyboard, I was just like: "Blogging? Meh..." So I didn't. On the other hand, I got quite some stuff done already. Craft-stuff... What kind? Hang on...
Current Location:

Norn Iron

Current Mood:

artistic

Current Music:

Evanescence - Tourniquet
Starting with the crafty part, as usual...
If I recall it correctly, I made 4 Granny Square blankets this year. There was the "Schnullerbacke"-blanket for my female semi-cousin, the 8-Bit Ghost for my male semi-cousin, the 8-Bit Mario (which took me a loooooong time to find the heart to finish it), and finally the blanket I made for a friend who wants to move to London. This one will be posted now for the very first time.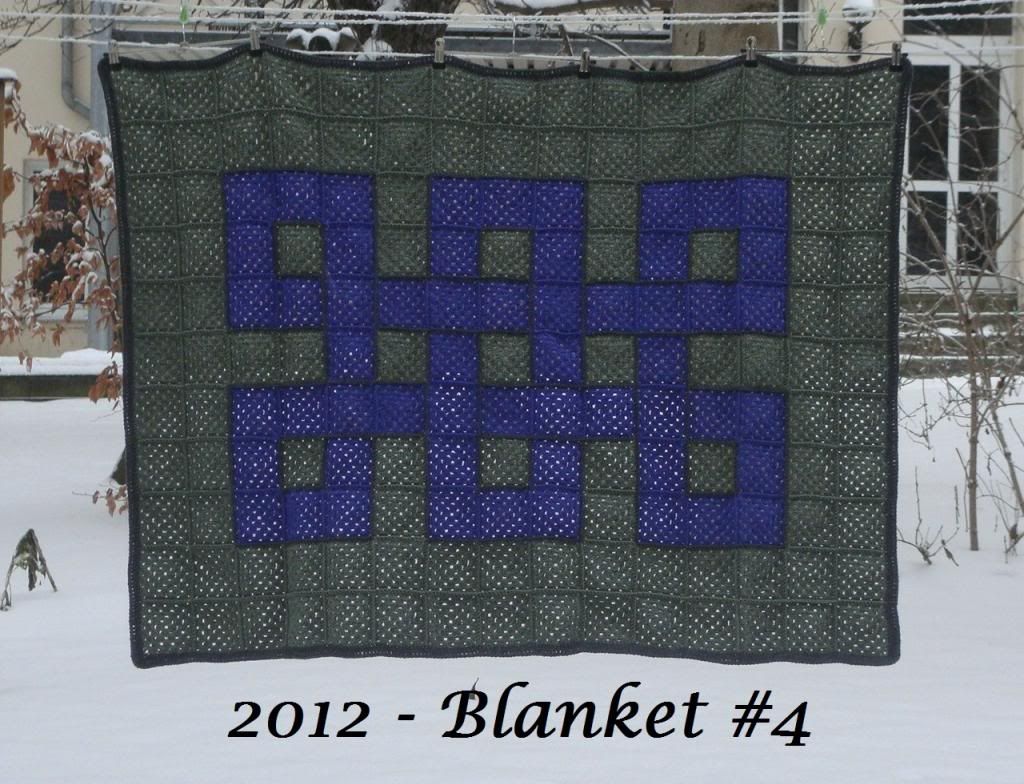 Then, there are my knit successes.
I finished a short-sleeved hooded pullover, which I "sold" to a friend because she liked it so much when she came to visit me and saw it. Pls, the long-sleeved, purplish, hooded, just plain awesome, cardigan I made from no pattern at all, but designed as I went. I love that piece a lot, which might be one of the reasons I never posted it, lest someone see it and make a similar one.
Concerning crochet, all that's left at the moment for me to finish is the hedgehog I started, thinking of Jawn. I still need to add arms, legs, and a nose, and trim his "hair". He needs a jumper to hold as well, but I would consider him finished even without that, 'coz I can add the jumper anytime... Oh, and the Tenth-Doctor-doll still needs hair. Bald Ten isn't any good, really.
I also have a crochet pullover left which I started over two years ago, but I'm pretty much determined that I'm going to unravel it and start something else from the cotton yarn...
The knitting I have left to do mainly consists of my still unfinished Watson-Jumper. I'm afraid it might feel left out if I don't at least finish it this winter, even if I won't have the according weather to wear it anymore... Plus, I've got sock yarn for 3 pairs of socks, 4 if I count the pair I started yesterday (first sock nearly done already) because I was afraid to run out of scraps to use for my Beekeeper's Quilt. I actually still have a whole 50g ball of black-and-white yarn I bought on sale to completely use on this pattern, but I also want colourful yarn to be able to switch when I'm bored of seeing only black and white.
I've got all the fabric ready for Amy Gibson's "Sugar Block Club". As I said before, I got a nice eMail from Amy, saying I'll soon get a Welcome-Mail for joining the Club. I got it, and it included all the fabric requirements and stuff. So, when I went to Chemnitz to visit my friend the week before X-Mas, I knew what I needed, and I got a nice collection of fabrics as well as my beloved 12 1/2 inch square quilting ruler. I love it already, and I haven't even used it yet. I simply love it for owning it. These are just really hard to get around here, so I was all like: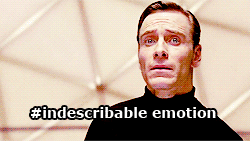 when I practically tripped over this one in the shop.
I do not have nearly enough fabric to do the 2012 and 2013 Crafts Block of the Months alongside each other, as I planned to do. Not yet, that is. I plan to get them as I go. Like, when I'm near the fabric-shop, I'll buy a meter or two. As it seems, the 2013 BOM will consist of only one single Block each month, instead of two, as in 2012.
And I still don not have a single, tiny snip of fabric for "Project A". This will be one of the easiest, though, because the only thing I really need to buy in advance is a generous amount (2-3 meters) of solid black fabric for the background and sashing. I can do the rest from scraps or buy only tiny bits of fabric that will suffice for, like, one block at a time. And even for the background fabric, I have until April to get it, because the first block is scheduled for early May.
X-Mas? Yup. We did that one. Though we all agree that X-Mas Eve really was not all that enjoyable this year. We had our neighbours over again (same procedure as every year, really...), but... well, let's just say I've had more fun in my life. But I got what I wished for. I actually knew that I would, but still... I had practically begged my Mom to get the Harry Potter Wizard's Collection for me, and I was overjoyed that she actually DID IT.
People! OH, THOSE PEOPLE. You know there are sometimes people you just can't stand, because of their attitude, or the way they talk about certain stuff, or the way they want you to accpt their opinion, but do not accept that YOU have an opinion OF YOUR OWN AS WELL, because it's different from theirs? People towards whom you want to be like: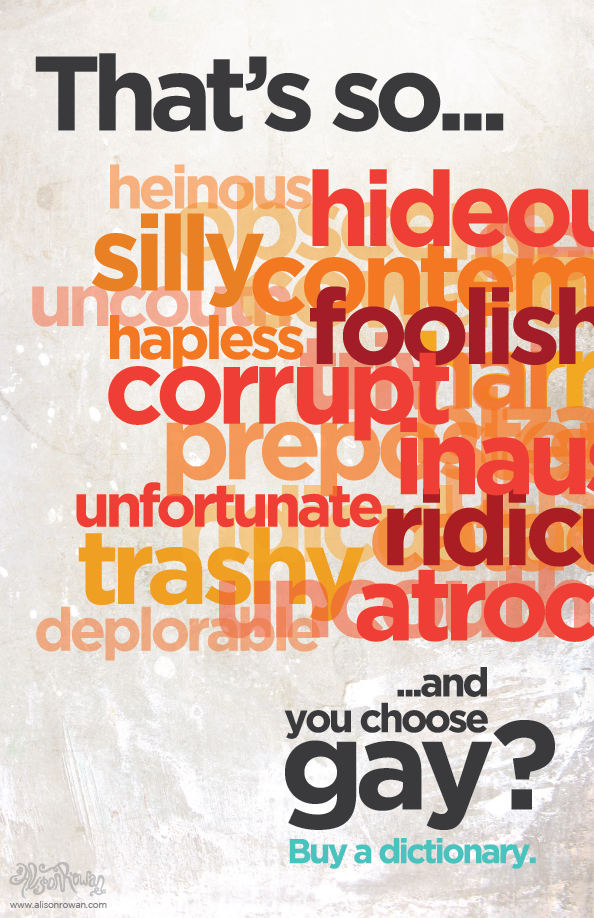 That is exactly the kind of people I mean. And they repulse me sometimes. Intensely so. Pity is, I am going to have to spend New Year's with a bunch of them. There will be decent people too, but also that kind... And I'll have to work hard to keep myself under control, because acting like this: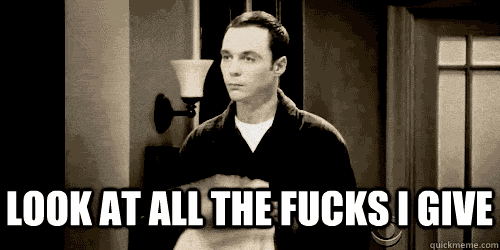 or this: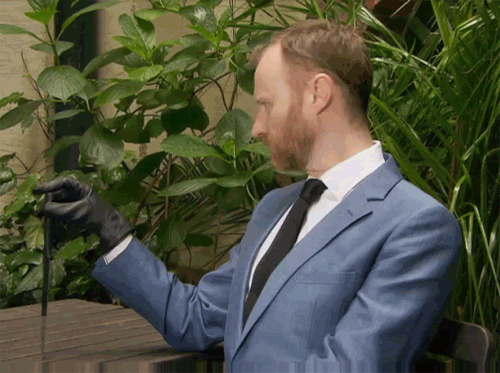 let alone this: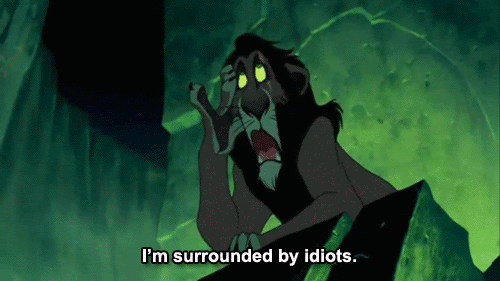 probably isn't going to work all that well with my mother present... I will therefore most likely resort to thinking of these: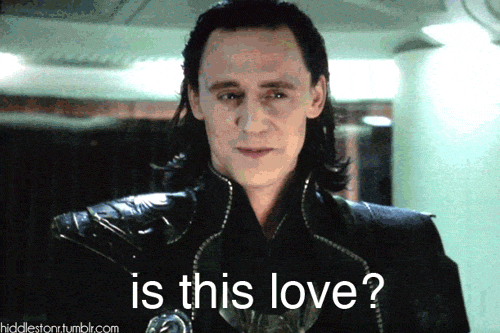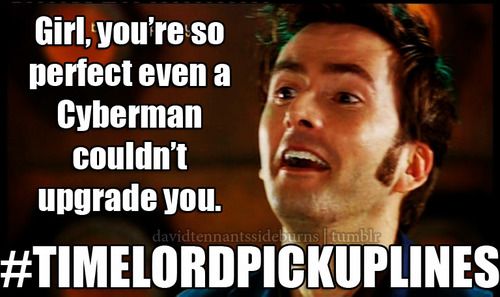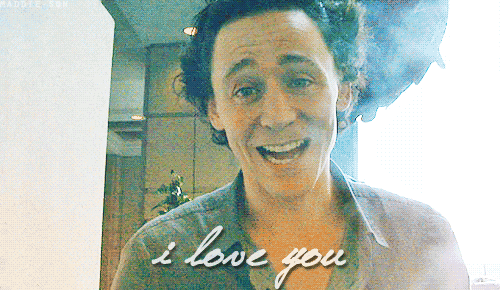 in order to brighten my mood, so I may be more like: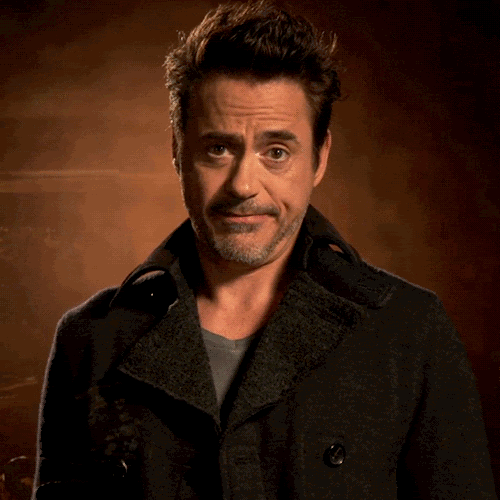 instead of: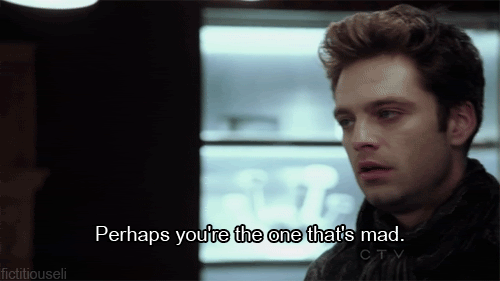 To continue playing a funnier tune, I'd like to share my movie-plans...
So, "Die Hard 5" is scheduled for February, along with "Warm Bodies" and "Hansel and Gretel: Witch Hunters". I do not think I can watch all of them on the big screen. Some might not even make it to my local cinema at all... But I'd actually make a trip to Chemnitz or something to see "Warm Bodies". I want to see that one. Bad.
"Oz, the Great and Powerful" and "Jack, the Giant Slayer" are set for release in March, but I don't think either one will make it here, so I'll probably have to wait for the home-cinema-releases...
Nothing caught my fancy so far in April, but I'm really looking forward to May, which will start out with "Iron Man 3", followed by "Star Trek: Into Darkness" as my personal Hollywood-know-you're-out-there-birthday-p
resent on the 16th. YAY!!!
June does not promise much, except for "Man of Steel", which seems interesting. Won't hurt me too bad if I miss it, though. I'm more of a Marvel-girl anyway...
Which immediately leads my to July, when "The Wolverine" is due.
The next three months are pretty low-tide, until November finishes the cinematic year off with a BAM!!!, bringing "Thor: The Dark World" to the silver screen.
My reading schedule is densely packed. Already... Still... Whatever. Yet, I borrowed 4 more books from my friend as I visited her. Three of them are the "Shades" trilogy. She didn't like it. She even gave my a link to a couple of admittedly pretty hilarious reviews. I nearly laughed my ass off... Nevertheless, I like to build my own opinion. I'll just give it a try, and if I don't like it, I can still give them back unread... I might finally finish the Hobbit tonight, and go into the new year with a new book.
And after that, I've still got three "unread"-boards on my bookshelf to work through. Fun year ahead!
Oh, yeah, I just made Jello-Shots for tomorrow. I already hope nobody likes their first, so I can keep all the second ones to myself...
So... that's all that comes to my mind for now... If anything else pops up, I'll edit tomorrow... But now, I feel pretty much like this:
And that's even though it is not THAT late... I mean, it's, like, 8 p.m. right now...
Live long and prosper,
Sarah
You know, as always, I've got way too much shit going on, as compared to how calm and boring people may think my life is. So, in order to prepare for the new year, I will use this post as some kind of wrap-up/start-up thingy, summarizing what's been happening, done, crafted, and whatnot in the past year, and what's ahead.
Sugar Block Club
Amy Gibson will be doing next year. I received a nice eMail of hers answering to a comment I made about being nervous because I never really used PayPal before. She said my payment went through and I should receive a Welcome-eMail within the next 24 h. I suspect this will also be the mail where participants are told about the fabric requirements for the club. I sure hupe so, because I'm going to go visit my friend tomorrow, and there's a nice shop in Chemnitz with some very sweet fabrics usable for quilting. If I have the list of what I need by then, I might cave in and buy some. There's been a lot of talk on Amy's blog and her fb-page about the rainbow bundle that she's gonna use, but I do not see a way to get one of those delicious bundles, so I will have to come up with an idea of my own. might as well make it typical me... So, there will most likely be a lot of purple in there. Maybe I'll go for purple, grey and white... I'm thinking mainly grey and white prints, with a few purple one sprinkled in for a change, and maybe a solid purple for the background and back of the quilt. I'll have to decide what to do when I've got the requirements, I guess...
During our weekly trip to go grocery-shopping, I picked up two of the additional feet I had ordered for my sewing-machine. I had ordered three, but the last one is still not there. But now, I at least have a walking foot and a darning foot. The walking foot is important when sewing multiple layers (or quilting in straight lines), as it helps feeding all layers through the machine at the same pace. Mainly, it avoids puckers. And the darning foot is, as far as I understand it, used when embroidering or free-motion quilting.
What's still missing is the Quilt- and Patchworkfoot. It's main feature is that it keeps all seam allowances neatly the same size while piecing, Since the seam allowance is almost always 1/4 of an inch. So, I'm still needing that one, and I really hope it's gonna arrive this year, or at least early in January, so I can start on my blocks.
What, you're still wondering about "yesternight"? You know, sometimes I like using such words. They can be fun. So, you don't have to worry about my sanity, for I have none.
Live long and prosper,
Sarah
No kidding, yesternight I finally signed up to the
I just came back upstairs from a little photoshoot in the backyard. I decided than while it wasn't sunny, the snow would be nice to shoot my newest blanket in. I will not post the pics for a while, because I don't want to spoil the surprise for the recipient...
Live long and prosper,
Sarah
Posted via LiveJournal app for Android.
However, I've also been down the crafting aisle in the colorful shop that is my life quite a bit.
I bought Tiny Owl Knits
Beekeeper's Quilt
pattern, which I had already fancied for, like, a whole year. Of course I started knitting hexipuffs straight away. In order to have a place to store them, I cleared out the glue-bucket my Mom brought home from work years ago, and where I used to keep my purses in, gave it a quick swipe for cleanliness, and threw the first... nine, I believe... ready hexipuffs in there. As it's called for in the pattern, I'm using scraps of sockyarn. I do also intend to use a complete single skein of sockyarn I bought some time ago because it was on sale. I don't think I'll ever really run out of scraps for hexipuffs, because I have so many gorgeous patterns for socks lying around. I've been thinking I might make it my goal to make one pair of socks each week next year, but that's a utopian wish, I guess. One pair a month seems way more likely, doesn't it? I might try that.
I am almost done with the hedgehog I make. I crocheted his body, added "hair", and he got eyes. Now I need to add feet, arms and a nose and trim his "hair" to all the same length. And I need to make a tiny sweater for him to hold in his hands. You know, in order to turn a generic hedgehog into Jawn... 'scuse me? What? You have no idea what a Jawn is? Why, John Watson, of course... Yes, BBC Sherlock's John Watson. Yeah, exactly, the one with the jumpers...
My Watson-Jumper (the one I told you about before, the big one, for myself to wear) is still on hold. I put it aside because I had to finish a blanket, and now I can't find the heart to continue. I wanted to wear it this winter... :(
I'm also still keeping in mind to sign up for Amy Gibson's
Sugar Block Club
, so to say her personal follow-up on this year's Block of the Month on Craftsy. As I said before, I intend to do those along each other.
Concerning my reading schedule, I finished "Harry Potter and the Philosopher's Stone" in English for the first time. I am now continuing reading "The Hobbit". I wanted to finish it before seeing the first movie on wednesday, but I'm not sure I can manage that. I am about three fifths through, so I can at least be quite certain that I read all that's gonna be going on in the movie, so nevermind. Plus, it's gonna be all about Martin Freeman anyway.
Torchwood is still on Late-at-night-TV-duty. "Meat" was last night's program. There's still a long way to go on that front. Which reminds me that I must not forget to pack my copies of the first two Doctor Who seasons when I visit my friend.
My family, including myself, is quite busy preparing for Christmas. We have some problems which we know can't be solved until then, but we want to make it as fun and sweet as we can anyway. I think we've been through enough to be able to deal with that as well.
Also, this year will very likely be the second one after Northern Ireland that I don't spend with my family. Which might be a good thing. I don't like the idea of sitting on my uncle's kitchen-chair the whole night again and eat his BBQ'ed steaks which are black on the outside and still raw on the inside. I think I'd much rather go out with a friend instead.
So, I guess that's it for today. I wouldn't know what else to say, so I'll leave you with that.
Live long and prosper,
Sarah
But it's not much, so I don't want to post it just yet. Since I posted the update to the POP sequel here and on DA, it doesn't let me go, so I've been working on that.
Current Location:

Asgard - Thor's Arms

Current Mood:

hopeful

Current Music:

John Barrowman - Can't Take My Eyes Off You


~~~~~~~~~~~~~~~~~~~~~~~~

CHAPTER 1

He jumped over the remnants of a garden wall and rolled through a small opening at the base of the houses wall, leaving the corrupted birds on the other side. He then ran through several empty hallways and a few dusty rooms before he allowed his tortured body a few minutes of rest.
He crumbled into a heap in what seemed to have once been a bedroom and reflected on how he had come to be here. After Elika had left him, he tried to find a way to banish Ahriman on his own. He doubted that Elika would find any of her people, and even if she did, that they would abandon the lives they had built for a probably futile fight. However, he hoped the best for her sake, but at least to see her again before the end.
The rapidly spreading corruption was everything but helpful considering his purpose. Ahriman was not oblivious of his and the Princess' intentions and seemed to corrupt anything that might have been any degree of helpful first.
The worst, or rather hardest, part was that a few night after his separation from Elika, the darkness had started to invade his sleep. He hardly ever closed his eyes anymore, for fear that he might fall into a slumber and give in to the whispers Ahriman sent to him. He was tired of fighting.

>>>She abandoned you… Left you alone in the dark… Alone… For me to take… To take… Take as my own… How much?... How much could you mean?... After all… A boy from the steets… Little more than a beggar… Did you think you could succeed?... Did she?... Or did she merely keep you as company?... Company… In her loneliness… In the void… You crave her… You want her close… So close… She could be… Be yours…
You have but to ask.<<<

He awoke from his uneasy, restless dreams. Shooting up straight, he shook the dust off his clothes as best he could and turned to face the Darkness for a little more time. The day was not yet done.
...

~~~~~~~~~~~~~~~~~~~~~~~~

Disclaimer: I do not own any of the characters of the "Prince of Persia" games. I never did, and I probably never will. If I come up with an additional character to use in this story, it shall be said so, and I will retain the rights to said character, unless he involves features that are not my own intellectual property. The rights to said features will remain with those who own them. Anyway, this is just a silly story I came up with to pass the time...

~~~~~~~~~~~~~~~~~~~~~~~~

This shall already be it for now, I jost wanted to post this here because I was submitting it to DA anyway...

Live long and prosper,
Sarah
Remember the Prologue to the Sequel of POP 2008 I posted a while ago? Well, here's the beginning of Chapter 1 to continue it:
Current Location:

Asgard - Thor's Arms

Current Mood:

cold

Current Music:

John Barrowman/Daniel Boys - I Know Him So Well
I finally started really planning the big, mysterious "Project A" I talk about every now and then. Complete, with a notepad of it's own and so on... I think it will go pretty well...
Furthermore, I will have at least 2 other quilting projects going on through all of next year. I simply do not have the equipment to start already, so I decided to do the Craftsy Block of the Month (see below/to the side) that Amy Gibson of Stitchery Dickory Dock taught this year in 2013 instead. I also mean to subscribe to Amy's already announced "Sugar Block Club" for next year. That makes two. And it is also to be heard that Craftsy is busy putting together another free Block of the Month for 2013, with another teacher, so if they really do this, I will also join in that class... that would make three continuing quilting projects for that year. I do not count "Project A" into that equation, for it is an even MORE long-term project...
Live long and prosper,
Sarah
Posted via LiveJournal app for Android.